Justice for Jody McIntyre - Stop police violence against protesters
78
signers.
Add your name now!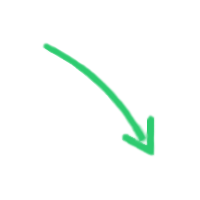 78

signers.

Almost there!

Add your voice!
Maxine K.
signed just now
Adam B.
signed just now
In a totally outrageous decision, the Metropolitan Police have concluded that officers were "justified" in pulling Jody McIntyre from his wheelchair and hitting him with a baton at the student fees demonstrations.
A statement from the force said: "The investigation, supervised by the Independent Police Complaints Commission (IPCC), did not find evidence to substantiate any of the complaints made by Jody McIntyre regarding two separate incidents at the demonstrations."
The force acknowledges that an officer "inadvertently" hit Jody with a baton. Video footage, widely available on YouTube and featured in BBC news broadcasts also very clearly shows officers running up to Jody's wheelchair to forcibly drag him from it.
The investigation concludes that "his removal from his wheelchair was also justifiable given the officers' perceived risk to Jody McIntyre" and blames this risk on the "violent disorder" of protesters. In reality the violence that occurred on the fees demonstrations came overwhelmingly from the police.
Many peaceful protesters were charged by mounted officers or with batons and shields, and thousands were contained in a kettle for hours into the night without food, water, shelter or toilet facilities. Alfie Meadows nearly died of a brain hemorrhage after being struck with a baton. While waiting to hear back from his own IPCC investigation, Alfie himself has now been charged with violent disorder.
It has taken two years for a police officer to be put on trial for the death of Ian Tomlinson at the G20 protests in 2009. The treatment of Alfie, Jody and others shows that a culture of impunity still surrounds the issue of police violence – that while protesters can face jail terms for speaking out against cuts, police officers are still not held to account for their violent actions.
We demand:
· That the verdict of the Metropolitan Police investigation is overturned and the charges against Alfie Meadows are dropped.
· That the officers responsible for assaulting Alfie Meadows and Jodie McIntyre are investigated and tried.
· An immediate ban on the dangerous practice of kettling demonstrations.
· A full, independent public enquiry into the policing of recent demonstrations to expose police violence and wrongful arrests.