Cristian Fernandez
17
people have signed this petition.
Add your name now!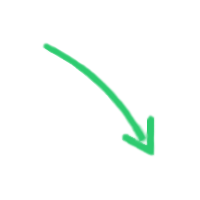 17

people

have signed.

Add your voice!
Maxine K.
signed just now
Adam B.
signed just now
Petitioning Assistant State's Attorney/ REVERSE DECISION TO TRY 12 Y/O CRISTIAN FERNANDEZ AS AN ADULT

The story of Cristian Fernandez
Cristian Fernandez has been incarcerated since March of 2011. He faces two separate trials – one of which carries a mandatory life without parole sentence if he is convicted. Cristian is 13 years old today, but he was barely twelve when he was arrested and subsequently indicted on first degree murder and aggravated child abuse by Florida State Attorney Angela Corey. The combination of charges allows Corey to seek life without parole, while eliminating the requirement that she prove Cristian intentionally caused his brother's death.
Examination of the facts surrounding Cristian's complex case provide insight into the State Attorney's decisions as well as later actions she took against the boy. These will be detailed, along with the progression of events throughout this sad case.
The Past
Nothing about Cristian's life has been easy. He was born to a mother who was just 12 when she had him. She became pregnant at the age of 11 after being sexually assaulted by Cristian's biological father. The father was imprisoned on charges directly related to her pregnancy and would later be described as having little to do with his son.
At the age of two, Cristian and his mother were placed in the same foster home after the "authorities found the toddler walking around dirty and naked outside a South Florida motel while his grandmother, who would have been about 34 at the time, nursed a drug habit inside."
At just three years old there were indicators that Cristian had experienced more than just neglect. Department of Child and Family Services reported that Cristian, still only three, pulled down the pants of a six year old and simulated a sex act. No information was provided about where the three year old learned this behavior, but further information indicated that days prior to that he had caused the death of a kitten after it scratched him in the face. Though these behaviors strongly suggested that Cristian had experienced other types of abuse, nothing appeared to have been done about it.
Further indicators of sexual abuse were present when Cristian was five years old. It was alleged that he was found naked under a bed with his younger brother. The same year, it was also reported that Cristian was masterbating at school, drawing phallic symbols, and trying to pull down the pants of other children. Mental health evaluations were ordered by the court, but none of the records maintained by the Department of Children and Family Services stated they had taken place or that Cristian was provided with therapeutic treatment for the behaviors. Minimally, a more complete investigation into potential sexual abuse of Cristian should have been conducted.
When Cristian was eight years old the Department of Child and Family Services was advised that Cristian had been sexually molested by a male cousin who was 12. In a psychological report it states, "There has been confirmation of physical and sexual abuse in his records. The sexual abuse has likely been more extensive than what has been verified, as Cristian showed sexualized behaviors at a very young age that were likely an imitation of what he has seen or been subjected to." The psychologist also noted that Cristian had "been exposed to parental antisocial behavior, criminal actions, and substance abuse. His lesson from parental figures at an early age was that people respond to frustration by engaging in violence."
In January of 2005, when Cristian was almost six years old, his mother married Luis Alfonso Galarrago Blanc. Luis would go on to live with the family until October of 2010 when he committed suicide in front of Cristian's three siblings. Luis was facing an arrest when police were notified that Cristian had come to school with a severly swollen eye. When the police responded to the home they found a very young David trembling and covered in blood.
The Florida Times Union reported that following the stepfather's suicide, neighbors of the family "saw young Fernandez taking bag after bag of clothing and personal items out of the apartment in tall, white plastic bags. The boy's mother refused to let them help the boy." The neighbors said they could not believe what they were seeing – that Cristian had taken all of the family's belongings downstairs completely on his own. "If he did it," the neighbor said in reference to fatally injuring David, "He did it out of frustration – he couldn't take it anymore."
In a court order detailing the termination of his mother's, Biannela's, parental rights it states, "The child, Cristian, has suffered significant physical and emotional abuse during his life. In October 2010, the child suffered an eye injury that required surgery at the hands of his step-father, Luis Alfonso Galarraga, who is now deceased. Cristian will need long term therapy."
During a later psychological evaluation it was revealed that the stepfather, Luis, had abused Cristian a number of times. The psychologist indicated that Cristian described incidents where "he was punched in the back or stomach."
Following the stepfather's suicide, Biannela moved her family to Jacksonville, Florida. In January of 2011, David's leg was broken while he was allegedly in Cristian's care. Though the mother never indicated the injury was intentional, she attempted to hide what had happened to her son and refrained from seeking treatment for two days. The Department of Family Services, in Jacksonville, conducted an investigation.
The outcome of the investigation is not available to the public. It is unknown whether the State Attorney's Office was notified about David's broken leg and his mother's attempt to conceal it from authorities. This event raises difficult questions about what might have happened had family services removed the children from the home or even sought treatment for Cristian in a juvenile facility or intensive therapeutic program. This was yet one more opportunity for the system to do the right thing by the entire family, failing miserably in the process.
On March 14th of 2011, Cristian was left for an undisclosed amount of time to care for the mother's three younger children. At the age of twelve, Cristian had become a regular caregiver to children whose ages ranged from 2 to 6. This was an enormous amount of responsibility for a child his age and given the fact that the youngest child had previously been harmed in Cristian's care, it was a negligent and irresponsible decision.
Though it is unclear as to the extent law enforcement investigated the toddler's death, a few details have been circulated concerning the event. First, Cristian told police that he pushed his brother into a bookcase twice out of anger. He indicated that his brother lost consciousness. Second, Cristian contacted him mother to inform her that the young child was hurt. Third, she returned home and spent the better part of an entire day failing to appropriately respond to her son's fatal injuries until driving her son to the hospital in the evening.
The choices made by the adults in Cristian's life had long been tragic and unfortunate. However, no decision would serve to have greater consequences on his young life than the one his mother made when she waited approximately eight hours to seek treatment for her unconscious child. It is unlikely she or Cristian had any idea that if David died the twelve year old would face what is tantamount to a living death sentence – life without any possibility of parole.
Regardless of the circumstances, the family's history, and the mother's role in her son's injury, Cristian was arrested on March 15 of 2011. The time of the arrest was given as 4 a.m. He was questioned by Detective Mechelle Soehlig who held a position as a homicide detective with the Jacksonville Sheriff's Department. In a heavily redacted police report it states that Cristian admitted to hurting his brother. The report also indicated that he was worried about what was going to happen to his brother, who was receiving treatment at Shands hospital. At the time of the interview David was still alive and on life support.
The report lists the investigative time as consisting of nine hours. Because David was still alive at the time Cristian was questioned and arrested, he was taken into custody for aggravated child abuse.
At the time of Cristian's arrest, he was a sixth grader at Kernan Middle School. He was earning straight A's, had no record of suspension, and appeared to be functioning well in the school environment.
Even though Cristian was arrested on the 15th, Biannela's arrest report showed that she was not taken into custody until April 1st of 2011 at 5:30 p.m. It is unclear why she was not arrested until two weeks following her young son's death, especially given her history of neglect, her prior poor judgement, and the system's failure to address the family's significant problems much earlier on.
This decision, on the part of law enforcement, poses questions about the intensity of the prior police investigation into David's death. For example, did the police question the neighbors about who was living in the home? Did they ask about anyone coming in and out of the home, or whether anyone observed anything unusual happen on the day David was injured? The police report indicated that she was brought in on an outstanding warrant, but what prompted them to arrest her following questioning? More importantly, why did it take them two weeks to do it?
The police report is revealing in that is described how the mother had habitually lied about her son's injuries – both when his leg was broken in January of 2011 and then again when he was allegedly injured by Cristian. She admitted to police that she had waited two days to seek treatment for David when his leg was broken "when they were wrestling".
Initially Biannela told the police she was in the kitchen when David was fatally injured. She later admitted that she was away from the home and that she was notified by Cristian that David had been hurt. She said she waited approximately two hours to seek treatment for her son. This information was later contradicted by the release of court reports showing the mother waited nearly eight hours to seek treatment, spending time online listening to music, checking her bank records, and researching head injuries.
In the police report it states, "Dr. Mcintosh, the Child Protections Team physician who examined the victim, told this affiant that if the suspect would have sought immediate medical action, there would have been a possibility that the victim would not have succumbed to his injuries." It was a shocking revelation. Had Cristian's mother obtained treatment for her young son as soon as she learned of his injuries he might have survived.
The information made the issue of guilt and culpability far more complex than it originally seemed. Another odd piece of information would later come from a psychological report by Dr. William Meadows. The report indicated that after Biannela was informed her young child would not live, she made the statement to police that "she had been through worse." After elaborating, it became clear that she was referring to the suicide of former husband. This was a strange statement coming from a mother who had just lost her youngest child. However, given the family's history it is not difficult to see that Biannela herself was charged with enormous responsibility from a very young age.
The arrest report stated that the amount of time spent with Biannela before her arrest was one hour. This was in sharp contrast to the nine hours that were reportedly spent with Cristian prior to his arrest.
People who knew Cristian and his family were stunned by his arrest. Neighbors informed the media that the charges were completely out of the child's character and they described Cristian as "quiet, shy, and polite." An elderly neighbor described seeing Cristian frequently doing the family's laundry. When she asked him about it he explained that he was helping his mother who he claimed was working.
The Public Defenders Office in Jacksonville, Florida took on Cristian's case. Assistant Public Defender Rob Mason discussed his client and the criminal charges against him, stating: "The whole system has failed him. This child clearly is a victim. We think he can be rehabilitated and, as his lawyers, we will fight for that."
As Cristian spent months in a juvenile facility, his lawyers began to work on mounting a defense. During that time, Cristian was examined by two separate forensic pathologics. Both reported that he was emotionally immature "but essentially reformable despite a tough life".
The defense wanted Cristian tried as a juvenile from the beginning. In reference to Cristian, Mason told the media, "He is motivated for treatment. He has insight. He knows he needs help and he desperately wants help, and I don't think he can get the help in the state prison system."
In June of 2011, Public Defender Matt Shirk made a written request seeking the removal of Circuit Judge Elizabeth Senterfitt from Cristian's case. In the request he cited concerns about Senterfitt's marriage to the Undersheriff, Dwain Senterfitt. The Public Defender's Office was preparing to present arguments that the jail was not appropriate for their young client.
Shirk was concerned with Cristian's placement in the Duval County Jail. Undersheriff Senterfitt was responsible for policymaking related to the jail, which presented a conflict of interest since the defense wanted to request that Cristian be returned to the juvenile detention facility. At the time the media reported that Shirk requested a new judge, on June 22nd, Cristian had already been held in isolation at the county jail since June 3rd for 23 hours a day.
The following day, the media reported that the judge recused herself from the case. A previous gag order put in place by the judge prevented parties involved from discussing details surrounding the case. Judge Mallory Cooper was assigned to Cristian's case.
Though the defense pushed to have Cristian moved back to the juvenile facility where he would have contact with others, maintained a good relationship with a mental health counselor, and would receive an education, the State Attorney's Office fought to keep Cristian in isolation at the jail.
The effort placed in keeping Cristian in the Duval County Jail was disturbing for several reasons. First, it suggested that the intent of the State Attorney's Office was to process Cristian completely as an adult. While some children who are charged and later convicted of adult crimes are provided with the opportunity to serve until they are 18 (or in some cases older) in a juvenile facility, the motion filed to prevent the twelve year old's return to that facility demonstrated the desire of the prosecution to keep the child in adult facilities. If the prosecution ever intended to allow Cristian to serve time in a juvenile facility it did not seem likely they would have made such a substantial effort to keep him at the adult jail in isolation, completely separated from other inmates.
The treatment of Cristian was inhumane at best. Chief Circuit Judge Donald Moran, prior to the appointment of Judge Cooper to the case, made the decision to allow Cristian to return to the juvenile facility. He stated, "The point is, there's an inability to treat him as an adult. I don't even know if this boy is guilty. He's presumed innocent. I'm just uncomfortable holding him in isolation for up to 360 days."
At first Angela Corey appeared to recognize that the juvenile court would maintain jurisdiction over Cristian until he was 21. In June of 2011, following her decision to seek an indictment against him for murder and aggravated child abuse, she said, "My fear is that whatever has happened to this young man in his short time on Earth cannot be solved in eight years."
This statement was made following a psychological exam that was faxed to the State Attorney's Office on May 26th of 2011, stating the following regarding Cristian: "The youth has the intellectual ability to benefit from rehabilitative intervention that targets his anger management problems, impulsivity, deceitfulness, depression, and psychological dysfunction related to a history of having been abused physically and sexually. He has the resources to benefit from a behavior modification program."
The above recommendation was made under the assumption that Cristian was responsible for fatally injuring his brother, demonstrating that the worst case scenario was taken into account regardless of the presumption of innocence all Americans are supposed to have before facing a trial in criminal court. It meant that even if Cristian had produced the injuries that contributed to David's death, the psychologist still felt he was amenable to rehabilitation.
The report indicated that the State Attorney's Office had asked for a psychological evaluation to aid in decisionmaking regarding how to try Cristian. "It was requested by the Duval County State Attorney's Office that the undersigned conduct a forensic psychological examination on this youth to assist in deciding whether or not to file this case in Adult Court."
Angela Corey ignored the psychologist's recommendations and sought a grand jury indictment in adult court anyway. The indictment read that David's death resulted from a "premeditated design". The wording seemed out of place considering that the State Attorney had no evidence that Cristian had intended to kill his brother. In fact, had the act been intentional he would likely not have notified his mother about what happened, subsequently relying on her to seek treatment for the toddler.
Sponsor
Rebecca Rodriguez Please feel free to contact me at anytime via email: Beautifulb0805@aol.com
Links