Justice for William, an 8 yr old boy with Down syndrome abused by school aide in Texas
4676
signers.
Add your name now!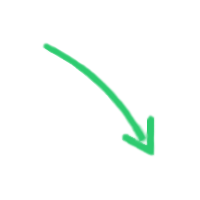 4676

signers.

Almost there!

Add your voice!
Maxine K.
signed just now
Adam B.
signed just now
UPDATE: You are not going to believe this!! Please SIGN THIS PETITION - We have to get this to go viral so we can get national attention!!
Apr 6, 2015: Taken from the public FB page "Justice for William", here is what the mother, my friend Maggie, had to say after meeting with the Asst DA and the lead prosecutor:

We went to the DA's office with our lawyer and met with two prosecutors. They took us to a conference room with them and Raphael and I watched the video several more times. They could not allow our attorney to see the video because Spring Branch ISD technically owns the video and they don't want our lawyer to see it. (EVERYONE thought this was HIGHLY unusual by the way.) Despite unanswered questions, valid points, tears and pleading, the bottom line is this: WILLIAM DID NOT SUFFER BODILY INJURY. HE DID NOT CRY OR EXPRESS PAIN. SO NO CHARGES. The prosecutors told us that they were disturbed by the video, it was unfortunate and they were relieved that the employee was terminated, but at most they could charge her with a CLASS C misdemeanor. We explained that not all people process pain the same way, some kids are neurologically programmed differently and that this probably wasn't the first time she had done this to him either etc.....but it fell on deaf ears. Greg Groogan will feature an interview with us tonight at 5:00 on FOX 26.

BACKGROUND: On February 11, 2015, William, an 8 year old who has Down syndrome and is mostly non-verbal, was violently attacked at Wilchester Elementary school by the paraprofessional assigned to help him. The attack was caught on a hallway surveillance camera, showing undeniable evidence that she shook him with her hands around his throat and then she forcibly shoved him to the ground. There was also a staff witness, who notified the principal, yet no one told the parents about the attack or called the police until 8 days later. Although the aide was eventually fired, the Harris County District Attorney has decided not to press criminal charges due to no sign of injury!
1. We, the undersigned, are demanding that the District Attorney reconsider their decision of non-action and send this case to a Grand Jury for proper review!
2. We, the undersigned, are demanding that the District Attorney lead prosecutor require the school to release the surveillance video to Child Protective Services.

VIEW THE NEWS REPORT (copy/paste into your browser): http://www.myfoxhouston.com/story/28626973/no-charges-against-educator-caught-mistreating-disabled-kid

Quote from Greg Groogan's report from Fox26News on 3/26/2015:

"Without any way to prove the complainant had bodily injury, there can be no probably cause, no charge and certainly no proof beyond a reasonable doubt that a crime occurred." ~Jeff McShan, Harris Co. D.A. Office

The Child Protective Services investigator assigned to the case said for the first time in his career, a school district refused to show him the video evidence.

We don't believe that the Spring Branch ISD Police Dept. conducted a fair, impartial investigation.

We also don't believe the District Attorney got all of the facts and evidence from the SBISD Police Department.
Right now, the attacker is free to continue working with children. Please help to bring this woman to trial!