Justice for Troy Cansler
146
people have signed this petition.
Add your name now!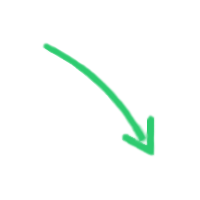 146

people

have signed.

Add your voice!
Maxine K.
signed just now
Adam B.
signed just now
This petition has been created in a quest to present signatures to DEPUTY DISTRICT ATTORNEY CAREY EPSTEIN (San Bernardino), RONALD M CHRISTIANSON, J-JUDGE and ATTORNEY DPD ERIC LOFTMAN to stimulate efforts to prevent further delays by the Public Defender in the current trail pending at San Bernardino Superior Court.
There are very few heroes left in this world, it seems. But Troy Cansler, a 47-year-old husband and dad of a 12-year-old daughter, was one of them. Sadly, Cansler's incredible actions on April 27 in a Yucaipa, California, parking lot also proved that heroism can come with a terrible price.
Troy Cansler died on Sunday, in a valiant effort to protect a woman he had never met.
Around 9:30 in the evening Sunday,outside a Stater Bros. grocery store in this small San Bernardino County city, 26-year-old Krystina Hanrahan had just finished doing some shopping and was pushing a shopping cart containing both her groceries and her two-year-old daughter, when a mugger pounced on her.
The attacker was not content just to grab for Hanrahan's purse, he stabbed her five times as her toddler looked on in horror. He stabbed the young mom twice in her left arm, and three times in the chest, inflicting wounds to both of the woman's breasts.
But he may have killed Hanrahan had Troy Cansler resident of Yucaipa, not leaped to her rescue. The mugger fled and Troy Cansler chased him down to the Jack In The Box burger restaurant next door to the grocery store parking lot.
Cansler tackled the escaping thug— but in the struggle, the mugger stabbed Troy Cansler in the neck. [CORRECTION: Troy was stabbed in the back and heart]
The hero Good Samaritan passed away from his wound later that evening at a nearby hospital.
San Bernardino Sheriff's deputies arrived on the scene at 9:37 pm. It didn't take them long to find their suspect, Vincent Alex DeLeon, also of Yucaipa. The 26-year-old alleged killer was arraigned Tuesday morning in San Bernardino County Superior Court where he entered not guilty pleas to charges of murder, attempted murder and robbery.
NEXT COURT DATE 01/16/2015
Actions On Case

01/16/2015 8:30 AM DISPO/RESET-ACTIVE
10/31/2014 8:30 AMDISPO/RESET-DISPOSED
09/19/2014 8:30 AM 4DISPO/RESET-DISPOSED
07/22/2014 10:38 AM EX PARTE HEARING: RE WARRANT FOR WITNESS-DISPOSED
07/21/2014 10:00 AM JURY TRIAL- VACATED
07/18/2014 8:20 AM READINESS CALENDAR- VACATED
07/15/2014 PRE AD HEARING ON 07/18/2014 AT 8:20 IS VACATED.
07/15/2014 JURY HEARING ON 07/21/2014 AT 10:00 IS VACATED.
07/14/2014 10:00 AM JURY TRIAL-VACATED
07/11/2014 8:20 AM READINESS CALENDAR-VACATED
07/11/2014 8:30 AM PRE-TRIAL-DISPOSEDTRC
07/03/2014 8:30 AM PRE-TRIAL-DISPOSED
06/30/2014 10:00 AM JURY TRIAL-VACATED
06/27/2014 8:20 AM READINESS CALENDAR-VACATED
06/11/2014 8:30 AM PRE-TRIAL-DISPOSED
05/27/2014 8:30 AM ARRAIGNMENT ON INFORMATION-DISPOSED
05/13/2014 8:30 AMPRELIMINARY HEARING-DISPOSED
05/09/2014 8:30 AM PPRELIMINARY HEARING-DISPOSED
05/08/2014 8:30 AM PRE-PRELIMINARY CONFERENCE-DISPOSED
05/07/2014 8:30 AM PRE-PRELIMINARY CONFERENCE-DISPOSED
5/05/2014 8:30 AM CONFIRMATION OF COUNSEL-DISPOSED
04/29/2014 8:00 AM CUSTODY ARRAIGNMENT-DISPOSED
For Additional Information: https://www.facebook.com/justicefortroycansler