Justice for the young family that committed suicide in Jaffna
141
people have signed this petition.
Add your name now!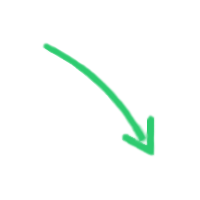 141

people

have signed.

Add your voice!
Maxine K.
signed just now
Adam B.
signed just now
Attention: Government of Switzerland
Deport Srishankar Rajalingam for Deaths of My Sister, Brother-In-Law and Three Children
Srishankar Rajalingam caused the suicidal deaths of my sister Sunethra, brother-in-law Krishanth, and their three children Harsha (Age 4), Sagith (Age 2) and Saravanan (Age 1).

Srishankar as escaped from Sri Lanka under the false pretenses of being a victim of the Sri Lankan civil war and has sought refugee status in Switzerland. He is currently residing in the Altstetten Refugee camp in Zurich, Switzerland. He has fraudulently taken 11.7 Million LKR ($76000 USD) from my brother-in-law Krishanth Ramanan and cheated him. This is a large sum of money for Sri Lankan standards, the average annual income of a Sri Lankan is around $3000 USD.
The lawsuit with the Magistrate Court of Jaffna against Srishankar filed by Krishanth was unable to successfully proceed forward since Srishankar fled from Sri Lanka. On August 22nd, Krishanth and Sunethra approached Suganya, the wife of Srishankar to request the money. They were both humiliated, and told to go commit suicide when they expressed the financial stress Srishankar has put them in. The tremendous financial pressure and depression from these events caused Krishanth to take his own life in a most painful manner of drinking potassium on August 30st and died September 3rd. Following Krishanth's death, on September 22nd Sunethra and Krishanth's mother had approached Suganya again to request the money but again both were humiliated and forcefully sent out their house.
Sunethra was heartbroken and severely depressed from the death of her husband and large financial debt now in front of her. While I was work, Sunethra fed potassium to her children and consumed it herself. We were unable to save any of them, Sunethra and the three children died on October 27th. Her suicide letters clearly states that Srishankar, his wife Suganya and Srishankar's brother Sritharan are the cause of her death and the deaths of her husband and children.
Civil Court Case #: 893 is already pending against Srishankar for the fraudulent cheating 11.7 Million LKR. We are also trying to pursue criminal charges against him for causing the death of my sister and her family. The Sri Lankan government cannot prosecute Srishankar without him being present in Sri Lanka.
Srishankar is not a victim of the civil war in Sri Lanka, and he does not deserve amnesty or protection in Switzerland. I am pleading with the Government of Switzerland to uphold justice and deport Srishankar Rajalingam back to Sri Lanka where he can be prosecuted for the crimes he has committed.
Sincerely,
Krishan Navaratnan (Brother of Sunethra)