Justice for Taniya
98
people have signed this petition.
Add your name now!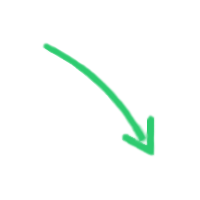 98

people

have signed.

Add your voice!
Maxine K.
signed just now
Adam B.
signed just now
To,

District Collector (Kheda)

Jilla Seva Sadan,

Nadiad 387001
Date: 25/9/2017
Subject: To set an example in society by taking harshest possible action against murders of Nadiad's own daughter Taniya Patel
Sir,
We all, signing this letter below, urge you to intervene and do the utmost possible effort you can put into bringing justice to the matter of murder of our city's own daughter Taniya Amit Patel. We all are well aware of the fact that the case is under trial in court and shall wait for the judgement, we respect this fact. But let me bring forward our sentiments attached with the case. The day this fact came to our knowledge, we observed many of our children went under a state of fear and still struggling to overcome this horror. I am unable to explain you the tears and sorrow which made a colony deep inside our heart. I am very much sure of the fact that if you try and look into the eyes of Taniya in her photo and keep doing it for 30 seconds, your eyes will throw out all the pain, she might have felt during her last breath. Same is the case with all of us here, even though many of us never met her, we still feel like we lost our own daughter.
Sir, lighting candles and silent rallies is our way of praying for peace to a very beautiful and innocent soul. But on flip side we wish to see the speediest possible efforts to see those murders hanging. Doesn't matter if they are juveniles or adults. Ending someone's life is no ones right and one who knows how to murder someone should not be treated as juvenile.
Our book of laws cannot judge or sense sentiments and fear. But why can't we set an example to society by throwing those murders down from the same bridge where they murdered our daughter Taniya. Let them feel the fear and pain that innocent soul might have felt. And then possibly hang them till death. This may not change entire world, but can set a fear factor for all those child abusers or kidnappers. And lastly, if police demands for remand and get it, it is high time giving a thought to public demanding the same in such rare case. Sir, please think about this not as a violent demand but as something a heart full of pain and sorrow may ask as help from You.
Let us all contribute our smallest possible effort and join hands to bring home justice for our daughter Taniya.