Justice For Stephen J. Hagin!
275
people have signed this petition.
Add your name now!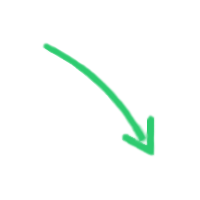 275

people

have signed.

Add your voice!
Maxine K.
signed just now
Adam B.
signed just now
A drug addict with a few minor prior possession convictions is arrested on federal charges for having a small amount of drugs. Question... which of these sentences do you consider an appropriate punishment 5 years, 10 years, 30 years? The idea that punishment should fit the crime is a bedrock principle of American criminal justice, not to mention international law. Congress passed a law for five and ten year minimum sentences for drug crimes. But because mandatory sentences are keyed to the size and type of drug involved in an offense, and take no account of the offender's specific role, federal prosecutors and judges can and often do use the same charges against, say, a normal everyday addict, a courier who delivers a package of drugs across town and the drug boss who received it. In Stephens case he was sentenced to the extreme, harsh sentence of 365 months (30 years), that was the max the judge could give him and that was what the judge imposed. All based on the fact that in his eyes Stephen was a habitual offender who never would nor want to change. This is NOT the case. Stephen has asked on multiple occasions to judges, parole officers and counselors while he was in prison to be placed into a rehab program. Their answer each time he asked? "Sorry Mr. Hagin you don't have enough time to serve this time around." This was their answer every time Stephen went to prison. Now I don't know about you but when I hear someone asking for help, to me that sounds like they are at least attempting to change their ways! All this judge saw was Stephens past and didn't look into the facts of the case, or the facts involved in all of his previous arrests. He is not a drug dealer, he is an addict, he is sick and he can be helped, he can change. But putting him a box for 30 years and robbing him of a chance to have a life is helping anyone. What is that gonna teach him? How is that going to help him be a better person when he is released? Do they think that 30 years clean and no rehab is going to be enough to keep him clean when he gets out? It is a disease a sickness and he needs treatment. Otherwise he is going to be just another statistic in the revolving door of the so called war on drugs that we obviously are loosing. Yes I agree he did wrong and he should serve time for breaking the law but let the punishment fit the crime! If you would like to know more about Stephen and our fight to help him visit our website at StephenHagin.Com or our facebook page Free Stephen J. Hagin and if you believe he was sentenced unjustly please sign our petition. Thank you for taking the time to read this and (In advance) showing your support and love for Stephen and his family. God bless!