Justice for Spike the Cat
22
people have signed this petition.
Add your name now!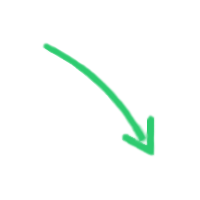 22

people

have signed.

Add your voice!
Maxine K.
signed just now
Adam B.
signed just now
On 2nd August 2017 Spike the loving 16 year old cat was outside in the summer sun. In his own back garden and nosing round the area he had known for 16 years and everyone knew him. Returning home after popping out for an hour to get him food Spike was nowhere to be seen. He was getting on, but still kittenish in his behaviour and loved life. He loved eating though this was now senior food and more dry as wet gravy food didn't agree with him so much in later life, but he was content and happy, collared and tagged in his own back area where food, a cat shelter and access in and out the building was afforded for the cats in our building, including Spike who often would go into other's homes as he was much loved by all..……..
Until.. some nosey busy body, even with his collar and tag on with my number in it decided he must be stray and took him to County Vet Clinic in Taunton after abducting him from almost right outside his doorstep. The poor dear must have struggled to get away as it was 'alledged' his collar came off, until pointed out to the vet the collar was on in the picture they took of him for their Facebook page. This then changed to 'oh the tag came off'. A tag on a keyring fixer which would take pulling open and 2 full turns to take off. Comments regarding the disgust of how he was put down without my knowledge or consent from myself, family and friends all got deleted by County Vet Clinic on their Facebook page and all of us were blocked from commenting again. Clearly they do not want any bad comments or the truth of what happened to come out. They accepted from a stranger a cat as though it was stray, with a collar on, a tag that probably could never have come off unless deliberately taken off, killed it not knowing it was due to go to a vets anyway who knew his health and age THEN finds my contact details 2 days after he died for nothing.
After an unsuccessful single post by a vet I never heard of to call and see if they found Spike as he was registered with another vet they decided to kill my cat by euthanasia. This is a 'cat friendly' vet clinic apparently.
2 days after killing him the busy body that abducted Spike 'apparently' finds his tag in her car and the vets finally call me to say they had him in a cage for about 10 days and now put him to sleep… all on the word of a stranger who didn't look at the collar and tag first, didn't know he was registered with a vet already and did not know any health or dietary requirements. If he had not been abducted from his own area in the first place his tag would never have come off and he'd be in on his sheepskin rug, eating and purring.
I asked for the vet to fund the expense of cremation as they killed him so he can be laid to rest with the dignity not afforded him by his abductor, but they refused. All they gave me was the option to pick my once happy, loving cat's dead body up after he was taken from his home and lethally injected. The refused to pay for a cremation they incurred buy killing my cat and delete any negative comments anyone makes on their Facebook page to give a false view of their standards, only keeping the good ones. Now after animal welfare people have commented and emails they have deleted the entire post.
Justice for Spike is to get a few things sorted. One is to have him cremated by the people that took and killed him. I should not bear the cost of losing Spike and then having to pay to put his life to rest after it was taken from him by force. For a keyring fixed tag to come off his collar he obviously was forced and he did not go willingly. He would not even sit in my car when it was stationary let alone when I was driving him to the vet, he hated being in cars or taken anywhere he didn't want to go. He was taken and then killed and deserves some justice. Just because he's a cat doesn't mean people can treat them like they count for nothing to families.
Second there should be data base of people who bring cats in as stray as anyone can take a collar off a cat and take it to a vets as stray if they don't like cats. We all remember the cat in the wheelie bin incident on Youtube, anyone can hurt an animal or take it to a vets with little or no check up. A data base would link up who and how many times a person did that and may highlight if someone keeps doing it if they dislike certain animals.
If you agree vets should keep registers and share data about people who bring in 'so called' strays please sign the petition. If you feel vets should take the responsibility when they kill a 'so called' stray by mistake then sign too. Vets should not be putting down other people's pets brought to them by strangers just because after a few days of one Facebook post they haven't found the owner. I was up early hours walking country lanes for days looking for him. 2 days after they killed him they got hold of me, Had they waited and used a 'no kill' policy Spike would be home getting the attention and love he deserved.
Spike was a loving soul, friendly and was taken and put down just for looking his years. Spike deserves a send off done with dignity by the vet practice that killed him. I hope this petition achieves that and makes vets think about who and why so called 'do gooders' may be bringing animals to be put down. Let's hope other's animals aren't having to die through malpractice, poor judgement and mistakes by vets and busy bodies.