Justice for SUAD Students
405
signers.
Add your name now!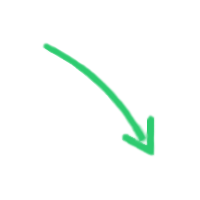 405

signers.

Almost there!

Add your voice!
Maxine K.
signed just now
Adam B.
signed just now
In light of recent events, we as students understand how difficult it is to keep the academic year going. We also understand that these circumstances were unforeseeable, and while we appreciate the efforts of the academic staff, we do have some issues that need to be conveyed.
Firstly, given the circumstances, we find it unjust that we have to pay our full tuition fees when the education that we are paying for is not being delivered at its highest potential, as it is in the classroom. Moreover, the services we pay for include the facilities within the institution whose operating fees are incorporated into our tuition fees (sports, library, residence for some). We understand that these have been shut down for the health and wellbeing of the student body, but that doesn't change the fact that we are paying for something we cannot access. As you are aware, some of us have suffered due to the CoronaVirus outbreak, and have been denied salaries - in some extreme cases, some people have lost their jobs and are unable to meet payments. Therefore, we urge you to consider a reduction of the fees.
Secondly, we ask you to modify the manner in which you plan to assess us since we will be proceeding with online learning for the rest of the academic year. Students are having a harder time retaining information and online exams are more difficult for some. As a result, we ask that exams be replaced with assignments for certain courses. Another proposal would be for students to benefit from "points de jury". We'd also like to request that the system allows for compensation between grades -go back to the old system exceptionally- as it is most probable that we will not be able to deliver as well as those who put the system in place thought we would, given the social circumstances we are living through. We could also propose the idea of a "Pass or Fail" system, a program which has been implemented in numerous prestigious universities around the world.
Regarding the new system we're facing, our lack of familiarity will lead to both human and technical errors. Both students and teachers didn't have sufficient time to learn and adapt to this new program. Therefore, we kindly suggest adapting to something that will benefit us as students instead of negatively affecting our marks which will be on our permanent record. We are asking you to grade us based on our participation, assignments and projects that we've been doing throughout this semester. This is a pandemic that is affecting the whole world in many different ways, and many universities have already applied this system for the interest of students, for example NYUAD.
We support all improvements you have planned for the future, but for now, continuing the end of this year with the marks combined from assignments, projects and tests instead of the finals at the end of the year is the only thing that will benefit us as students in Sorbonne University. As you are aware, some students have already left the country and won't be able to come back due to the travel restrictions worldwide and have very weak internet connections back in their countries. Exams online are already very stressful since we've never gone through something like this before and we didn't have the time to adapt.
Another issue which you are well aware of is the fact that students majoring in Economics and Law have missed all of their master's applications deadlines due to the fact that our grades were given to us extremely late, in raw form (leaving us in a frantic state of confusion, and obligating us to calculate the average on our own). While Sorbonne has provided us with a document stating it isn't their fault, the other universities couldn't properly assess us and thus rejected our applications. We feel that it's extremely unfair for us to have to undergo a forced gap year because of technical reasons that Sorbonne failed to foresee. Therefore, we request that this year's L3 Sorbonne students benefit from a reduction of fees on SUAD's master's degrees that goes beyond the 20% already granted.
In conclusion, we understand that these circumstances were unforeseeable. However, as students we have the right to be in the loop regarding decisions that affect us and ultimately, our future. There is an extreme lack of communication from the university's end which is having an extreme negative impact on our mental health. We would like for you to include us in decisions that concern adapting to e-learning, such as online final exams and rattrapages. We would like to stress that the efforts of our professors and of the academic staff are highly appreciated but please attempt to reach a compromise in order for us to end the academic year on a good note.