Justice for Sexually Assaulted Children
45
people have signed this petition.
Add your name now!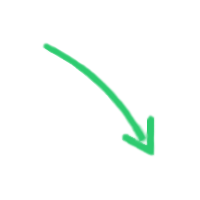 45

people

have signed.

Add your voice!
Maxine K.
signed just now
Adam B.
signed just now
In July of 2016 my family and I were having dinner at a restaurant when my daughter, 11 years old at the time, broke down and revealed that she had been being sexually assaulted by her father when she was over there. We left the restaurant and called the Surprise Police Department as soon as we got home.
That night, we met with the detective of the sex crimes unit in the city where the crimes were committed. All 3 of my children disclosed sexual abuse stories to the police. My daughter recounted over 8 times she had been sexually assaulted and/or raped by her father.

While they were being interviewed by police, the detective was with me and we started a police recorded phone call with my childrens' father on the other line. The entire call was monitored and recorded by police.
The very first question I asked was "Ryleigh told me that you showed her your penis." His immediate response was "yeah, when I got my operation done." At which point I also told him that she had told me he had been sexually assaulting her. His responses, the entire recorded phone call (over 30 pages transcribed), were "I must have been drunk," "I'm never drinking again," "I'm so sorry," and "please don't take my children from me." He repeated "I'm done drinking because it's the only thing that I can think is if I were drunk, blacked out, and did something that stupid. Oh my God. Oh my God. Oh my God." and "Amber, if anything did happen it was because the only thing that would explain it is I'm drunk. Please. I'm dumping out the alcohol. I swear to God I will never touch it again. Please, can we get through this, please?" At one point he said that it was possible he had mistaken my daughter for his (then) wife.

The City of Surprise Police Department recorded and monitored this entire, over hour long, conversation. No arrest was made. Instead, they referred the case to the city prosecutor for possible misdemeanor charges.

On February 16, 2017 I received a letter in the mail from the city prosecutor's office stating "after all of the information available was carefully considered, the City Prosecutor determined that the filing of a criminal misdemeanor offense was not appropriate. Please be advised that the City Prosecutor has reviewed the report and has asked for a requested felony review by the Maricopa County Attorney's Office."
On November 3, 2017 I received a letter from the Maricopa County Attorney's Office that stated "an attorney has reviewed the report and has made the decision to decline prosecution. After all of the information was carefully considered, the reviewing attorney determined that the filing of a felony charge was not appropriate."

And just like that, it all ended. I called and fought and was told "it wasn't enough proof. The things he said were concerning but not proof."

I have called multiple attorneys, law enforcement professionals, case workers, etc and every single person I have talked to has been completely confused on how this slipped through in that manner.

And I am demanding justice for my children.

The reason for my petition is to, in hopes, show the state that charges should be filed and justice be served. My children, mainly my daughter, has suffered since these events with suicide attempts, psychiatric hospitalizations and evaluations, etc. There are many men who are charged and convicted on sexual assault cases that have denied it the entire way through. This case is an admission but said to not be enough proof.

In the United States, the RAINN (Rape, Abuse, and Incest National Network) estimates that for every 1,000 rapes, 230 are reported, 46 result in an arrest, 9 are referred for prosecution, 5 result in a felony conviction, and 4.6 result in incarceration. In other words, less than 1% of sexual assaults end in incarceration. Even though over 96% of child sexual assault cases are valid.

And that is entirely too low.

If you feel called, please sign this petition so that I can then present it to the prosecutor's and receive justice for my children.

https://www.rainn.org/statistics/criminal-justice-system