Justice for Sajid and Patras Masih
81
people have signed this petition.
Add your name now!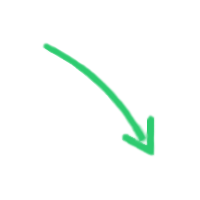 81

people

have signed.

Add your voice!
Maxine K.
signed just now
Adam B.
signed just now
We the undersigned confirm our total abhorrence at the recent treatment of Sajid and Patras Masih by the police and FIA officials in Pakistan.
We call for the immediate suspension, investigation and prosecution of FIA officials involved in the brutal and sordid attack on the two men.
We call for the release of the two men who have been arrested under trumped up charges.
We call for the Pakistani Government to take seriously its ratification of the UN Convention for Convention against Torture and Other Cruel, Inhuman or Degrading Treatment or Punishment
This petition will be submitted to the Pakistan High Commission in the UK.
A Christian man was fighting for his life at Lahore General Hospital last night after he took a 'leap of faith' to escape the brutal intentions of the Federal Investigation Agency (FIA) officers who wanted him to perform sex on his cousin who had been accused of blasphemy (click here),alleged the victim.

Sajid Masih was taken to hospital at Ganga Ram Hospital at 6pm (1PM GMT) and later transferred to MAYO Hospital at around 8.20pm (3.20pm) and was expected to pass away, but through the prayers of Christians across the globe, he survived (click here). Today he gave a revealing statement to his lawyer that has shocked Christians across Pakistan.

In a video filmed by Sajid Masih's solicitor and shared by Pakistan Today, he said:

"They [FIA officers] demanded my attendance at their headquarters to check my mobile phone [FIA officers believed Sajid had blasphemous content on his phone]."

"They used this pretext to take me to a bathroom where they started to beat me.

"They confiscated my mobile phone as part of their investigation, checked it and then started beating me again.

"I asked why they were beating me, what have I done that was wrong. They started roundly beating me again and told me they were hitting me because I was the 'cousin of that boy' [Sajid is the cousin of Patras Masih the primary suspect in a blasphemy case]."

"They told us to insult each other by using the word 'Laanti' (men under a curse), my frightened young cousin complied under great duress."

"They asked me to remove my cousin's trousers and have oral sex with him. I refused outright."

"I explained that I can't have oral sex with him because he is my brother, but my pleas made them angry. They then started shouting loudly at both of us. I saw a window in the room and quickly jumped out of it.

"After this they [FIA officers] downstairs asked why I had jumped from the window, at the time I was semi-concious. But I could hear everything.

"Khalid Saeed [FIA Sub-Inspector] took me there [to FIA headquarters]. No evidence of any crime was found on my phone".

Already the FIA through Khalid Saeed have issued an expected reactive statement, in which they deny this version of the story. They have said that Sajid Masih simply panicked during an investigation and leapt out of the window.

Federal Minister for Interior Ahsan Iqbal has set in motion an inquiry into this incident but few Christians believe any justice will be forthcoming.

Christians trying to make sense of this whole episode were left reeling when they read an article in Pakistan Today, in which was written:

"Meanwhile, the FIA has also registered an FIR against Sajid Masih with the Civil Lines Police Station for attempting suicide."

Wilson Chowdhry, Chairman of the British Pakistani Christian Association, said:

"This news has shattered what little confidence I had in Pakistan's security forces.

"The sadistic actions of the FIA officers are in breach of the UN Convention against Torture and Other Cruel, Inhuman or Degrading Treatment or Punishment which Pakistan has ratified as a nation.

"They also breach sexual harassment laws and are an alarming testament to the sexual deviation that we have long said exists within the Muslim population of Pakistan, due to sexual repression in Islam and the brutal un-inspected madrassa training centres across Pakistan where sexual assault is common-place.

"The audacity of the FIA to place suicide charges on a man simply trying to escape torture and praying for his life to be saved from the debauchery of his assailants, is a risible act. We must completely condemn the actions of the FIA in their entirety as a global collective.

"We must thank God that our prayers and his answer to them have resulted in the restoration of Sajid's life. Such a miracle and the resulting video are a purposeful revelation of the sordid and corrupt activity of Pakistan's FIA who will now have to face global scrutiny of their unconventional and illegal torture practices."

News of the initial allegations triggered a huge mob that gathered from 7am outside the house of Patras, led by Tehreek Labbaik Ya Rasool Allah (TLYR) an extremist group. Demonstrators brandishing petrol threatened to lynch him and to burn down the homes of Christians if they did not act swiftly and handover the frightened teenager to them or the police, so that he could be killed. The mob burnt tyres on Grand Trunk Road a major route that passes through Lahore. Over 1000 Christians from a community of 1500 in his neighbourhood fled the neighbourhood terrified or are staying indoors for fear of reprisals against who the mob deems 'Wicked Christian defilers' (click here). Few if any of the 60% of Christians residing in the area, who fled for safety, have returned to the location. (click here)