Justice for Rebecca Tighe
672
signers.
Add your name now!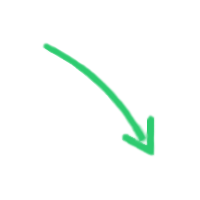 672

signers.

Almost there!

Add your voice!
Maxine K.
signed just now
Adam B.
signed just now
Note: You don't have to use your full name to sign the petition. Or you have the option to sign anonymously. There is no donation required. If the site requests a donation, disregard it. It's the website asking for donations. They are not donations for the family.
On Thursday, November 17, 2016, Rebecca Tighe, 26, was crossing Sunrise Highway near Park Boulevard in Massapequa Park at 4:45 AM when she was struck by an oncoming tow truck and killed. That night, Rebecca was working a shift at Woody's Village Saloon, a local Long Island establishment in Massapequa Park, New York (1015 Park Boulevard) where she has been employed as a bartender for approximately a year.
According to Rebecca's boyfriend, Scott Moscola, she called him following her shift where she had been allegedly assaulted by an intoxicated patron named John Kelly. Kelly is a frequent customer of the bar, and after witnessing his alcohol intake and the resulting signs of extreme intoxication, Rebecca confiscated Kelly's car keys for his own safety and to preserve public safety. Additionally, her actions were made in an attempt to uphold New York state law that states that bars and taverns may be liable in certain situations for injuries stemming from a drunk driving accident. If a victim could prove that the intoxicated driver was served alcohol at a bar or tavern prior to the accident, the bar or tavern may be legally accountable for any resulting injuries.
Allegedly, John Kelly came behind the bar and accosted her by throwing her to the ground and choking her in order to retrieve his car keys. The manager was allegedly present and observed the incident, but did not intervene.
After the altercation with John Kelly, Rebecca left Woody's and called her boyfriend, Scott Moscola, and informed him of the events that took place. According to him, she sounded distraught and distracted from the violence. While still on the phone with Moscola, Rebecca was crossing Sunrise Highway northbound at the Park Boulevard intersection when she was struck by a tow truck that was traveling eastbound on Sunrise Highway. She was pronounced dead at the scene by a police department medic at 4:50 AM.
Rebecca's attempt to prevent John Kelly from breaking the law against drunk driving can be considered to be a huge contributing factor to the events leading to her death. And despite being employed by Woody's for approximately one year, the Tighe family has not received condolences from her employer or been offered any insight on what occurred on the night of her death.
Despite these horrific events, Woody's is still open and operates as normal. The owner continues to encourage his bartenders to serve alcohol to persons who are visibly intoxicated-- an action that is illegal according to New York State's Dram Shop law. John Kelly has yet to admit his to assaulting Rebecca and is not being penalized for the illegal behavior he perpetuated on that night.
The aim of this petition is to get Woody's Village Saloon shut down permanently This privately owned business allows its employees to be abused and serves alcohol to intoxicated persons. A business such as this is bad for the neighborhood and should be closed for the safety of the general public so no further tragedies occur. No more families need to suffer as the Tighe family is suffering today.
Please sign this petition and feel free to share it on your pages. Help spread the word around and make sure nothing like this ever happens there again. Rebecca was an angel and she didn't deserve this. If you are interested in volunteering your time to this case, please annotate that in the comment section. We need all the help we can get.
Thank you for your support.