JUSTICE FOR RAYA & open letter to the president michel aoun
3755
people have signed this petition.
Add your name now!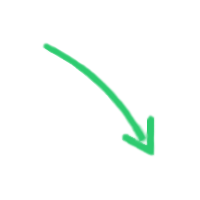 3755

people

have signed.

Add your voice!
Maxine K.
signed just now
Adam B.
signed just now
لمن يهمه الأمر

بعد الجريمة المغرضة التي خسرت مزيارة نتيجتها ابنتها الغالية ريّا، ونتيجة تفاقم وضع النازحين السوريين في بلدتنا الى حدّ التدهور الكارثي بحيث ان الفاجعة ألمّت ليس فقط بآل الشدياق على وجه الخصوص بل اصابت صميم المجتمع المزياري على العموم.

لذلك نحن شابات وشبان مزيارة مقيمين ومغتربين نرجو اهلنا ونطالبهم بعدم استخدام اليد العاملة الأجنبية في منازلهم ومؤسساتهم وشركاتهم على حد السواء، تحت طائلة المقاطعة التامة من قبلنا. كما نناشد شبابنا المقيم الراغب بالعمل تقديم طلبات التوظيف في بلدية مزيارة للمساهمة في سد الفراغ الناجم عن استبدال العامل الأجنبي، لتكون مزيارة العبرة والوعد لريا.

كتاب مفتوح موجّه الى فخامة رئيس الجمهورية العماد ميشال عون
سيدي فخامة الرئيس،
ريّا الشدياق ليست الضحية الأولى لجرائم الغدر التي تقطف أجمل ورود الوطن، ونحن وايماناً منّا بخطاب قسم فخامتكم ووعدكم بالحفاظ على العدل وعلى الأمان في كل أرجاء لبنان طيلة عهد فخامتكم، العهد الذي اردتم فيه لكل مكون ان يطمئن الى يومه وغده ومصيره في لبنان فلا تبقى أقصى احلام اللبنانيون حقيبة السفر، جئنا بكتابنا هذا نرجوكم الاقتصاص من مغتصب وقاتل ابنتكم ريّا ، هذا المجرم البربري الذي لفظته الحرب السورية الينا منذ اكثر من ستة سنوات، إؤتمن على الغالي والرخيص فجاءنا وفاؤه غدراً وعرفانه بجميل من آواه اغتصاباً وشكره تمثل بابشع انواع الجرائم!
فخامة الرئيس ان هذه الجريمة الوحشية المنصوص عنها بقانون العقوبات اللبناني قد أنزلت بها أشد العقوبات وهي الاعدام لذلك جئنا نرجو فخامتك تسريع اجراءات محاكمة هذا القاتل وانزال اشد العقوبات به ولكن بالاكثر نحن نناشد فخامتكم تنفيذ حكم الاعدام بحقه لتكون ريا قضية وطن اقسم على العيش بامان
وتفضلوا بقبول فائق الاحترام
To whom it may concern
Due to the heinous crime that was committed on September 22, 2017, by a Syrian refugee who worked in Miziara, that took the life of our beloved Miziarian Raya Chidiac, we are forced to take drastic and defensive measures to safely guard our town from future occurrences. The huge influx of Syrian refugees to our town has escalated and directly contributed to crimes spiraling out of control. The abominable crime has not only devastated the Chidiac family but left deep scars in every Miziarian's heart.
For all these reasons and beyond, we the youth of Miziara, residing in the town or abroad, ask for your unanimous and unwavering support and cooperation in refraining from hiring non Lebanese citizens, whether, in homes or in any other form of work in the town. We call on all those that are not willing to abide by these rules to be boycotted.
Furthermore, we ask on all Miziarians who are looking for employment to directly contact the Municipality for additional information on opening positions.
Let this referendum and petition serve as an example for other towns and be a promise kept to Raya that proves her blood did not go in vein.
We urge your kind and absolute support by signing this petition.
An open letter addressed to His Excellency the President of the Republic, General Michel Aoun
Mr. President,
Ria Chidiac is not the first victim of a heinous crime that has marred our most beautiful homeland. We believe in the speech and promises of your Excellency to maintain justice and safety throughout Lebanon throughout your tenure in office. This covenant between the people and yourself in which you have promised safety and prosperity for everyone in Lebanon we call upon now. Therefore, we ask you to deliver justice for our daughter Ria. This barbaric criminal, a product of the civil war, came to Lebanon treacherously and betrayed our trust in the most evil way.
Mr. President, this brutal crime is stipulated in the Lebanese Penal Code as subject to the most severe punishments, namely execution. We therefore appeal to your Excellency to speed up the trial of this murderer and to impose the most severe penalties on him, and to speedily carry out his death sentence.
Sincerely yours,