Justice for Preston P$- Keep Our Community Safe
401
people have signed this petition.
Add your name now!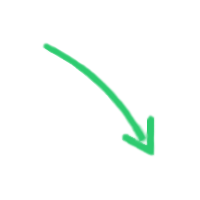 401

people

have signed.

Add your voice!
Maxine K.
signed just now
Adam B.
signed just now
As citizens of Parsons, in Labette County, Kansas, we have all had the privilege to take pride in the high standards we uphold for this tightly knit community. It is because of these standards that not only is it our responsibility to keep our neighborhoods of this community safe, but that we unite and demand that it be done. It is with a heavy, but hopeful heart that I submit this petition to entreat all of you to exercise your right to express your concern of a dangerous man roaming our streets. In no way should any of us feel safe with Jeff Patton given freedom to walk among us continuing to live his life day to day remorselessly until justice is served.
On August 16, 2015, a tragic event took place in this community that forever changed the lives of many that had the honor of knowing Preston Patton.The event that took place was the senselessly violent murder of Preston by his very own father, Jeff Patton. In one moment, Jeff took the precious life of his son and only child for a reason only God himself truly knows. With four bullets the life of young man with a future, a grandson, a son, a brother, a friend to many, loving companion and father-to-be was taken and done so coldly and maliciously (refer to Parsons Sun Article August 28, 2015 http://www.parsonssun.com/news/article_59e819b8-45ec-11e5-89b7-ffb415341832.html).
After spending a short time in our local imprisonment facility, Jeff Patton was given the opportunity to post bond with his conditions of release being that he remain on house arrest only leaving home to seek out employment within a sixty mile radius of Parsons. The aid of family members within this town and an out of town bondsman proved to be beneficial for, Patton, as he has been allowed to reside within the comfort and safety of his own home. Rather than showing gratitude to his family and to the courts by complying with the guidelines of his conditions of bond, Patton has chosen to take the seriousness of his release lightly, make a mockery of the court, and jeopardize what possessions his family had provided for his freedom all because he feels he can go anywhere he pleases.
It has been verified that Jeff Patton has been sighted in multiple places in this town and has also traveled as far as Joplin, MO engaged in activities that did not include seeking employment. If action is not taken now to revoke his bond, he will continue to do as he pleases as well as continue to try to fool the citizens of this community. Understand that this is obviously a man that, in his own mind, is above the law and that the rules do not apply to him. In the case of Jeff Patton, his freedom is a luxury and most certainly not a right. However, it is your right to feel that your life and the lives of your loved ones are safe and remain so by keeping Jeff Patton behind bars. Signing this petition is your stand crime in our community. Take pride in knowing that by signing this petition you have helped contribute to the victory of just one battle in the war for justice. Thank you.