JUSTICE for our 57 dogs Murdered
1968
signers.
Add your name now!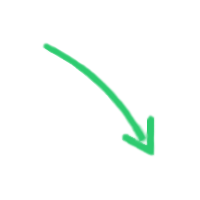 1968

signers.

Almost there!

Add your voice!
Maxine K.
signed just now
Adam B.
signed just now
Our 57 dogs we were caring for and rehoming have been Murdered.
We are heartbroken!
In Targu Neamt, Romania, local volunteers have been providing food and vet care for FIVE YEARS to the unfortunate souls captured and thrown into the public hell shelter. Here no food was bought, no care given, no dog houses, no protection from the weather... just filthy concrete floors, starvation and then a brutal death awaited these innocent souls.
In 2017 new volunteers found this wonderful local lady working alone to try and save some of these souls. Fighting against all the odds, but with a heart as big as the moon.
Several of the volunteers travelled to Targu neamt in September 2017 to meet the corrupt boss that allowed this shelter to be solely an illegally run killing shelter. Stealing public funds allocated to the dogs care, breaking every law and constantly threatening our rescuer. After evidence was put together of ADRIAN MIRONEASA's theft, fraud and crimes against animals, the Mayor.... HARPA VASILICA... had no choice but to instantly dismiss him from the shelter.
Talks began, and with two International Charities offering to help our rescuer take over the Administration and daily running of the shelter, things began to look hopeful that the dogs of this town would finally be treated within the laws and have a future. Donations were raised in the thousands, to build wooden dog houses, and weather shield to protect the dogs from the impending -25 winter weather, to deworm all the 50 dogs at the shelter then chip and vaccinate 20 at a time, to get them ready for their new homes across Germany and the United Kingdom.
10 dogs a month were found wonderful homes...and as we began to get the numbers down....and the dogs were coming out of their dark state, the Mayor saw fit to put in charge another corrupt monster from the CIU (Centrul de Intreinere Urbana) a company about to be made bankrupt because of the poor running and stealing of government public funds. BOROIANU CONSTANTIN.
We were awaiting to hear the Budget allocated to care for the dogs at the shelter on February 7th 2018... The mayor agreed with us infront of our solicitor that he wanted this collaboration at the shelter and was in favour of us taking it over and providing a Spay/Neuter campaign to help in the town.
Sadly things took a huge turn for the worst when the budget of 100,000 Ron, was publically announced. We were more than happy to accept this to cover the wages of two shelter staff and the utility bills. We would provide everything else, to improve the conditions of the shelter to bring it within the legal requirements that had never been before. We also would continue to treat and rehome these dogs. Helping the people of Targu with their own pets, offering sterilisation campaigns to stop street dogs being present in the future.
BOROIANU CONSTANTIN saw a way to revive his failing company...to pile in 20 more dogs into the already overcrowded pens and then to kill all the dogs at the shelter to receive the money from selling their corpses... capturing more and doing the same over and over, which allows him to steal the allocated budget as no dogs will be cared for, fed or humanely killed, leaving him free to steal the 100,000 ron.
This despicable monster found an equally despicable vet, from Neamt County...MISCA PETRU RAZVAN ... and hired him to come and murder 57 healthy, reserved dogs! This vile human has no problem doing mass killings of innocent animals despite not being on the register of vets who are legally allowed to carry out such euthanasia!
BOROIANU Ordered the killing, HARPA Approved it and MISCA killed the dogs.
Through our tears and heart ache, we will not be silenced or disappear..... we have had our lawyer draw up and present complaints to the DSV and ANSVSA in Bucharest. We want an investigation asap.
We have heard that 20 more poor dogs have been captured and will be killed in 14 days from capture.
We have also legally presented our case to the prosecutor. We want justice for our darling dogs and those that will be abused and killed in the near future.
We want these criminals that abuse their positions, to commit fraud, theft and are corrupt to the core, put behind bars where they belong. Common criminals all four of them!
PLEASE SHARE AND SIGN ... We need you all behind us...we need Newspapers, TV channel and public support to ensure these criminals are brought to justice. Our dogs will not die in vain.......