Justice for Oriel Ceballos
78
people have signed this petition.
Add your name now!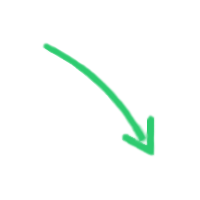 78

people

have signed.

Add your voice!
Maxine K.
signed just now
Adam B.
signed just now
ON OCTOBER 6TH 2019 AROUND 3-3:30PM AN ARTIST BY THE NAME OF ORIEL CEBALLOS WAS ASSAULTED AND ATTACKED BY NOT 1 BUT 5(MAYBE MORE) PARK RANGERS AT WASHINGTON SQUARE PARK. NOT ONCE DURING HIS UNLAWFUL ARREST HAD THEY ADDRESSED WHY THEY WERE ARRESTING HIM. WHEN HE PEACEFULLY ASKED FOR A LAWFUL REASON OF ARREST, THEY ATTEMPTED TO ILLEGALLY ARREST HIM WITH AGGRESSIVE BLUNT FORCE. WHILE AWAITING A SUMMONS FROM SERGEANT JOSEPH, HE WAS UNWITTINGLY "BEAR HUGGED" FROM BEHIND AS HE WAS SITTING ON HIS BIKE. IN A MATTER OF SECONDS OTHER PARK RANGERS RAN TOWARDS HIM TYRING TO TRIP AND CUFF HIM. HE REPEATEDLY ASKED FOR AN OFFICER, BUT INSTEAD WAS PEPPER SPRAYED, CHOKED, PUNCHED AND SLAMMED TO THE POINT WHERE THE PRESSURE BEING PLACED ON HIS CHEST ALMOST KILLED HIM FROM SUFFOCATION. HE WAS NOT ONLY ATTACKED, BUT HUMILIATED AND UNLAWFULLY DETAINED FOR ALMOST 24 HOURS. THE MAJORITY OF HIS CIVIL LIBERTIES AND CIVIC RIGHTS WERE STRIPPED AWAY FROM HIM IN THE MATTER OF SECONDS ALL BECAUSE HE FOUGHT FOR HIS BASIC RIGHTS TO BE NOTIFIED ON HIS ARREST. WE MUST STAND BY OUR FELLOW ARTISTS AND FIGHT FOR THEIR FREEDOM. THIS MAN WAS JUST TRYING TO PEACEFULLY SELL HIS ART AND SUPPORT HIS FAMILY OF THREE. TO HELP WE ARE ASKING THAT YOU COME JOIN US IN SOLIDARITY ON OCTOBER 12TH AT 12PM WITH YOUR ART . THIS IS A PEACEFUL PROTEST WHERE WE CAN STAND IN NUMBERS AND SHOW THIS BROKEN SYSTEM THAT PUBLIC PARKS ARE PUBLIC AND THEREFORE WE HAVE THE RIGHT TO UTILIZE THAT SPACE TO SPREAD LOVE THROUGH ART. WE WILL NOT STAND BY AND WATCH THEM DEFINE HOW PUBLIC SPACE IS USED AND HURT THOSE THAT PEACEFULLY UTILIZE IT. THIS IS OUR CITY. THIS IS OUR SPACE! HELP US RECLAIM IT!
PLEASE CALL 311 AND REPORT THIS INCIDENT! WHEN YOU CALL REQUEST THE FOLLOWING : "I WANT TO REPORT MISCONDUCT AND POLICE BRUTALITY AT WASHINGTON SQUARE PARK ON 10-6-19"
THERE WILL BE A COURT HEARING FOR ORIEL CEBALLOS ON
OCTOBER 13TH
9AM
100 CENTRE ST IN MANHATTAN
IN ORDER TO CHANGE THE SYSTEM WE NEED TO STAND TOGETHER IN NUMBERS WE'RE CALLING ALL AVAILABLE ARTISTS, FRIENDS AND SUPPORTERS TO STAND WITH US AT HIS COURT HEARING AND SHOW SUPPORT FOR THIS MAN. SHOW SUPPORT FOR OUR COMMUNITY. STAND WITH YOUR COMMUNITY. THE PEOPLE UNITED WILL NEVER BE DEFEATED!