Justice For Nico, a Fight Against Bullying
877
people have signed this petition.
Add your name now!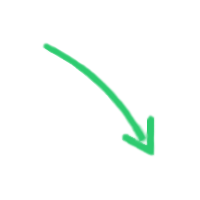 877

people

have signed.

Add your voice!
Maxine K.
signed just now
Adam B.
signed just now
Tragically, in May2012, a young man took his life in desperation by the mental, emotional,VERBAL andPHYSICAL abuse he endured from the mother of his child and the injustice of the court system. The grandparents are requesting that they be granted custody of his one year old son. We appreciate all the help we can get, thank you!
Letter written by family member:
This past month I lost my 20 year old cousin to suicide. Learning now that the smile we always saw to light up a room, masked a lot of hurt and dismay. Nico Granito, was a very lively young man, always on the go, had his devilish ways, but nothing his huge heart didn't make up for.
A year ago, he became father to a beautiful and bright little boy. His son instantly won him over, won us all over. As young as Nico was, he knew the right thing to do, he stepped up and tried his best at fatherhood. Nico's world soon only revolved around his son. It was strange to see a boy I would watch running around in diapers now do the same with his own. Nonetheless, his new ways made a lot of people proud.
Throughout this time, Nico faced many hardships. There were continuous arguments with the mother of the child; who in many people's eyes used their son as a pawn for the benefit of herself. Nico was not only being emotionally and mentally abused but it had also become physical. He was tormented, threatened, and most of all discouraged. After many attempts to prove himself to the courts that he was worthy of custody, it went unacknowledged. It was heartbreaking to see a young man being kept from his son. After all, in more cases than none, the father chooses to be absent in his child's life. However, Nico went against the grain.
Looking back now, there were so many signs that went unnoticed. Nico had to endure emotional abuse from the mother of their child, the lies, the threats, even the actual encouragement of him taking his own life. However, Nico and his family had hope that at least the courts would see the blinded truth. Unfortunately, it was the injustice of the courts that diminished that last ounce of hope. The day before Nico chose to end his strife, the judge ordered another two months away from his son. As strong as a person can be, everyone has their weaknesses, everyone breaks, and even a cement block has its cracks.
The loss of Nico is devastating, it still feels so surreal. No one, family or friend, can wrap their head around what has happened. Not only has a mother lost her son, but a son has lost his father. Too young and gone to soon, so many unanswered questions and unclosed books. However, one thing is certain, the family wants justice. Justice for the bullying and discouragement their loved one suffered. Abuse from the court system to the people that shouldn't have been lucky enough to been part of his life.
The family would like to start a fund that can prevent such a tragedy from happening again or that may even touch those who have already experienced this. We ask for your guidance and/or help with the publicity of this matter. However, your acknowledgment to this letter alone is greatly appreciated.
Links