Justice for Murder of NDMC Lawyer Who Refused to Be Bribed
1303
signers.
Add your name now!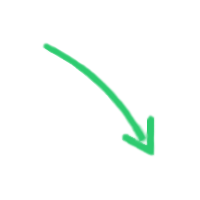 1303

signers.

Almost there!

Add your voice!
Maxine K.
signed just now
Adam B.
signed just now
Premise: On Monday, May 16th, 2016 a NDMC (New Delhi Municipal Council) lawyer was murdered by two gunmen who shot him at point blank range right outside his home. The victim, M. M. Khan, had served as the assistant legal advisor to the NDMC. He was killed for the simple reason that he, being an honest man, had refused a bribe.
Background: Prominent Hotels, Ltd. owes the NDMC approximately Rs. 300 crore in fees ('recovery') and is facing an expensive eviction of The Connaught Hotel (New Delhi) decreed by the Delhi High Court. The NDMC had been tasked to put this eviction into action by the High Court. The company had unlawfully used their license to open a luxury hotel instead of a youth hostel in 1995 (which the plot of land had been meant for). Khan was offered a bribe of Rs. 4 crore in exchange for overturning the eviction. Upon his refusal, the hotel owners (one of whom is named Ramesh Kakkar) resorted to murder. Khan's honesty cost him his life, and he deserves justice.
Purpose: All M. M. Khan's family wants is justice for his brutal murder. This petition has a dual purpose - to obtain that justice, but also to highlight the corruption that is prevalent in India. India needs for the rampant corruption & ruthless killing of honest men who refuse to cave to it to end. We hope to obtain as many signatures as possible and forward them, along with the letter below, to Delhi government and law officials to make sure the murderers are lawfully punished for their heinous crime. We also want to ensure that Prominent Hotels, Ltd. doesn't get their eviction of The Connaught Hotel overturned. Your signature will accompany the letter below.
A Letter to Arvind Kejriwal (Chief Minister of Delhi):
Honorable and Respected Sir:

India had high hopes when you became the Chief Minister of the prominent state of Delhi. However, law and order have reached an ungovernable state of affairs. To highlight this problem, we want to draw your attention to the brutal murder that occurred in your state on Monday, May 16th, 2016.
The New Delhi Municipal Council and Prominent Hotels, Ltd. have long been involved in a battle. The hotel company had unlawfully used their license to build a luxury hotel. The Delhi High Court had finally ordered The Connaught Hotel to be evicted, and for the hotel owners to pay a recovery fee of around Rs. 300 crore. An NDMC lawyer, M. M. Khan was appointed to carry out the eviction order. He was offered a bribe of Rs. 4 crore by the owners of the hotel (one of whom is named Ramesh Kakkar). Being an honest man, he refused the bribe. He was then brutally murdered by two gunmen hired by the hotel owners, right outside of his own home. Delhi police need to bring the perpetrators of this crime to justice.
We are attaching a signed petition seeking justice for M. M. Khan and passage of the eviction decree against The Connaught Hotel to this letter. We are asking for your help, because we feel that you are someone who can bring the deceased lawyer to justice, and prevent the hotel from unlawfully overturning their eviction decree. You formed the Aam Aadmi Party, wishing to represent the common, every day man. The murdered lawyer was the best example of an honest, every day man committed to both his job and the truth. You have tried to fight against corruption ever since your early days in office. The murdered lawyer was fighting the same fight. He refused to bow down to corruption, just like you have been asking the state of Delhi, and India as a whole, to do.
His wife and three daughters are left without a husband and a father. Their sole wish is for him to have justice, and for his murderers to be lawfully punished for their heinous act. What kind of example are we setting for law and order if we let his murderers roam free? What kind of example are we setting for the fight against corruption if the hotel owners are allowed to continue to pressurize lawyers and other officials into accepting bribes and handing out judgements in their favor? The state of Delhi should set an example for its people, its country and the world as a whole - that unjust people will be brought to justice. Honest men will not be murdered outside their own homes. Corruption will not win. You have been elected by the people for your post as CM. Prominent community figures affect the society around them, so if you take a stand, others will as well. Take this chance to inspire the people you represent. Consider the kind of legacy you want to leave behind. What will future generations say if government officials like you neglect to take a stand against injustice?
Sincerely,
Your fellow global citizens
Links:
The ongoing case between the NDMC and The Connaught Hotel:

http://indianexpress.com/article/cities/delhi/delh...
The murder, as reported in the "Indian Express:"