Justice for Juveniles
1467
people have signed this petition.
Add your name now!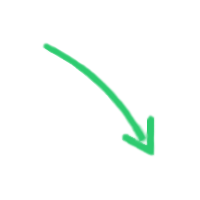 1467

people

have signed.

Add your voice!
Maxine K.
signed just now
Adam B.
signed just now
Petition for an Executive Order by New York State
Governor, Andrew M. Cuomo, to Commute the
Sentences of the 631 Men and Women who were left
Out of the "Raise the Age' Bill
This post is to alert all of my Facebook friends that your support is needed. We are demanding that New York State Governor Andrew M. Cuomo use his Executive authority to commute the sentences of 631 men and women. These men and women were left out of the "Raise the Age" Law that was passed in the State of New York on 4/9/17 and made effective 10/1/18.
The "Raise the Age" Law ended decades of injustice as juveniles between the ages of 16 and 17 were previously automatically charged and sentenced as adults. New York and North Carolina were the last two states to raise the age of criminal responsibility. However, unlike many other states, New York did not make the "Raise the Age" Law retroactive. That means it does not apply to the 631 men and women who were charged and sentenced as adults prior to the passage of the law. This is unfair, unjust, and completely wrong. If nothing is done about this, the injustice continues for those men and women, so citizens must act.
As of 10/15/18 there were approximately 631 men and women incarcerated under the old law. All of them are serving lengthy prison sentences, including terms of 25 – life, 30 – life, and even 50 years – life. Many of them have already served in prison for years: 15; 20; 25; even 30 years. These men and women are adults now, but went to prison as juveniles. Dr. Laurence Steinberg, an internationally recognized leader in the study of adolescence, emphasizes that areas of the brain that impact criminal culpability (including impulsiveness, risk-aversion, and resistance to peer pressure) continue to develop well into our mid-20s. United States Supreme Court Justice Elena Kagen agrees. In Roper v. Simmons (543 U.S. 551 2005), Justice Kagen referred to "the mitigating qualities of youth." Burgeoning scientific awareness regarding adolescent brain development demonstrates that youth have an under-developed sense of responsibility, and greater capacity for rehabilitation.
We must not forget the youth of yesterday. As voters we have the power to demand change to the criminal justice system. This is a start. We demand that Governor Cuomo commute the sentences of these 631 men and women.