Justice for John Climo as he is Innocent .
22
people have signed this petition.
Add your name now!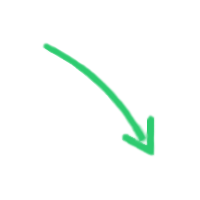 22

people

have signed.

Add your voice!
Maxine K.
signed just now
Adam B.
signed just now
On the 6th February 2006 John Climo was convicted in Preston crown Court, by a 10-2 majority of
Murder.John was 1 of 6 people arrested and charged in connection with the murder of Mr Kenneth Iddon, 57,
in Ormskirk, Lancashire.Lancashire police from the outset, along with Mr Iddons family, suspected that his
wife, Mrs Linda Iddon and her son by a previous marriage, plotted and paid someone £25,000 to kill Mr Iddon.
Mrs Iddon even told her daughter Gemma of this plan. Gemma did go to court and give evidence along with
a number of other people told of the plan.The 1st trial in 2005 saw 2 people get all charges dropped due to
evidence contamination by the police. Three further people including Mrs Iddon and her son were all found
NOT GUILTY by the jury…the police then decided to try a retrial of John… As someone had to take account for
this crime.
HERE IS A LIST OF A FEW POINTS THAT PEOPLE SHOULD KNOW…..
1) There was no forensic or mobile phone evidence connecting John to the body, car or garage. The only
evidence that was 100% accurate was given by John himself stating that he was paid £200 by Mr Shergold (the stepson) to burn out the vehicle so he could claim on the insurance policy for the vehicle.John willingly went to the police with this evidence, willingly took part in an ID parade and willingly gave DNA, Hair and Bare Feet Prints to the police. They then charged him with Murder. Would a killer go to the police voluntarily……No…. he wouldn't.There was forensic evidence linking other people conclusively to the body and the crime scene.
2) In the 2nd Trial John was not able to call any evidence to clear him that was produced in the 1st trial, this includes statements given to the police by my husband who was a co-defendant in the 1st and was found NOT GUILTY. Also evidence forensically and other wise mentioning the other previous defendants (the wife and step-son) could not be called upon.
3) Four students seen Mr Iddon getting attacked and seen the killer in full view, they attended a ID parade and never picked anyone out. Also the description given of the killer was over 6ft with dark hair and dark stubble. John is 5ft 7" tall , has blonde hair.
4) In the 2nd trial one of the police officers changed his statement upon giving evidence ( this was allowed by the judge). This should never of happened.
5) John's ex wife gave evidence against him at trial, and what would you guess she condemned him, (yes, John did threaten her new boyfriend but this was because this New boyfriend had beaten Johns 3 children with a snooker cue. What father wouldn't protect his small young children). Yes full statements were given to the police by the children in response to this allegation.
6) Mr Iddon according to the pathologist in the trial was beaten and stabbed ferociously obviously by someone who had a frenzied personal hate and grievance against him. These are the words used by the pathologist. John had never met or spoke to Mr Iddon.
7) John is a trained soldier. They trained in one arm combat and in sniper shooting. A soldier, is trained by her Majesties' Army to kill someone quickly, discreetly and very quick with one stab, arm movement or shot. A trained soldier would not stand in the driveway waiting to be seen, inflict over 80 separate injuries and allow someone to scream so loud it was heard from a distance by the 4 witnesses as they were walking away.
8) One of the jury members was a member of a snooker club, which played against other clubs for trophies. He might of met Mr Iddon whilst competing in these matches.
9) Members of the jury were coerced whilst considering their verdicts by another jury member. This was told to me right after the guilty verdict and was witnessed by a lawyer and numerous members of a regional TV crew and reporter.
10) The police went through Johns finances and could not find any trace of him being paid any money. All his personal finances could be accounted for.
11) It was common knowledge that if the jury in the 2nd trial could not reach a verdict then the police were not going to seek another trial. As even they were not sure he would be convicted. As there was no evidence only john statement he gave to the police willingly.
12) In my opinion john was labelled a deadly killer, by the police, due to his army training and his service to our country. Would they of stereo typed him if he hadn't been a member of Her Majesties Armed Forces. NO they wouldn't
HOW CAN ANYONE BE CONVICTED OF BEING A HIT MAN WHEN THE TWO PEOPLE THE POLICE KNOW, (BUT CAN NOT PROVE HAD ORGANISED AND PAID SOMEONE), HAD BEEN FOUND NOT GUILTY OF THIS CRIME