Justice for Jasmine!
75
people have signed this petition.
Add your name now!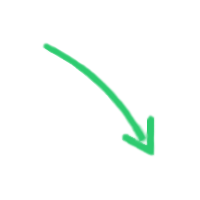 75

people

have signed.

Add your voice!
Maxine K.
signed just now
Adam B.
signed just now
My college had 2 of the sweetest college resident rats, Jasmine and Daisy. Sadly over the past few months, Jasmine deteriorated rapidly, the college made some efforts to help her (one of the lecturers took them home to see if she could nurse Jasmines respiratory infection better), but nothing helped. In her last few weeks, Jasmine was extremely lathargic, gasping for breath, loss of balance. Eventually the college decided to put her to sleep, BUT, not in a method I would've EVER thought anyone would do.
One of our lecturers has a license to shoot animals. This lecturer shot Jasmine through the head in a bucket to put her to sleep. Their reason was because apparently a vet visit would be too stressful for her to be euthanised.
I can sort of see a slight "ethical" sense behind it, although I wasn't there, I was told it was quick, painless and over in seconds. But an animal, as small and tender as Jasmine was, I can't bare to even picture that imagine in my head.
Her sister Daisy, also a very sweet natured, loving little rat, has been left all alone in an SRS XL, a huge cage for a single rat. Not only probably suffering from some kind of bereavement from losing her long term sibling Jasmine, but the college will not get more rats until Daisy passed away, leaving her as a single lone rat until she dies.
I am in the process of persuading, no, BEGGING them to let me take Daisy home with me. She is such a sweet loving gentle little lady, and it crushes me to see her so lonely.
I want to bring Daisy back to the Rattery and care for her, possibly even introduce her to our resident girls so she can live out the rest of her days with companionship.
Please help me rescue Daisy!