How Many More Days Justice 4 Davontae Sanford 2015 Time For Change Bring Me Home Enough Is Enough !
267
signers.
Add your name now!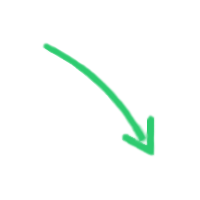 267

signers.

Almost there!

Add your voice!
Maxine K.
signed just now
Adam B.
signed just now
A Detroit hit man in prison for eight murders said he's willing to publicly take responsibility for four more to help clear a young man who claims he's innocent of the slayings and confessed at age 14 only to satisfy police.
Vincent Smothers' testimony would be the most crucial evidence yet to try to persuade a judge to throw out Davontae Sanford's guilty plea and free him from a nearly 40-year prison sentence. In an interview with The Associated Press, Smothers declared: "He's not guilty. He didn't do it."
Smothers said he never used a 14-year-old accomplice — blind in one eye and learning disabled — to carry out his paid hits, mostly victims tied to Detroit's drug trade. Ironically, there's no dispute that Smothers confessed to the so-called Runyon Street slayings when he was captured in 2008, but prosecutors have never charged him and never explained why.
"I understand what prison life is like; it's miserable. To be here and be innocent — I don't know what it's like," Smothers said of Sanford, who is now 19. "He's a kid, and I hate for him to do the kind of time they're giving him."
Given this ground breaking news we seek the immediate release of Davontae Sanford. Help us to end this gross miscarriage of justice, sign, share and be counted...No Justice No Peace!
Davontae Sanford -684070 Ionia Maxmium Correctionac. 1576 W. Bluewater highway Ionia,mi 48846

Related stories:
http://voiceofdetroit.net/2013/12/23/mother-of-davontae-sanford-supporters-decry-pros-worthys-continued-persecution-of-her-son/
http://voiceofdetroit.net/2013/10/22/families-demand-no-police-state-under-detroit-chief-craig-top-cops/
http://voiceofdetroit.net/2013/09/27/victory-for-davontae-sanford-in-appeal-of-conviction-at-age-14-for-four-murders/
http://voiceofdetroit.net/2013/08/10/davontae-sanfords-family-hopeful-after-appeals-court-hearing/
http://voiceofdetroit.net/2013/08/04/free-davontae-sanford-appeals-court-hearing-tues-aug-6-2013-10-a-m/
http://voiceofdetroit.net/2012/04/28/free-davontae-and-charles-justice-for-aiyana-and-trayvon/
http://voiceofdetroit.net/2012/04/24/sanfordjones-rally-receives-broad-coverage-hit-man-signs-affidavit-to-free-davontae/
http://voiceofdetroit.net/2012/04/24/stop-the-war-on-our-youth-davontae-aiyana-and-dad-trayvon-kenny-snodgrass-production/
http://voiceofdetroit.net/2012/03/25/davontae-innocent-being-tortured-in-prison-judge-refuses-to-allow-real-killers-confession/
http://voiceofdetroit.net/2012/02/07/ap-newsbreak-detroit-hit-man-says-davontae-sanford-is-innocent-will-testify/
http://voiceofdetroit.net/2011/08/02/witness-detroit-hit-man-vincent-smothers-said-convicted-teen-davontae-sanford-had-no-role-in-slayings/
http://voiceofdetroit.net/2011/07/19/davontae-sanford%e2%80%99s-innocence-v-detroit-police-and-prosecutors%e2%80%99-reputations/
http://voiceofdetroit.net/2011/05/02/free-davontae-sanford-frank-murphy-court-tues-may-10-9-a-m-to-12-noon/
http://voiceofdetroit.net/2011/01/15/free-davontae-sanford/
Sponsor
onechildatatime@rocketmail.com
Links