Justice for Heaven
31
people have signed this petition.
Add your name now!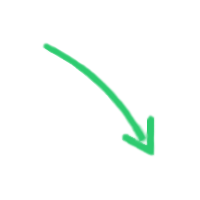 31

people

have signed.

Add your voice!
Maxine K.
signed just now
Adam B.
signed just now
We the people of Human Empowerment & Leadership Program (H.E.L.P.) and other friends and family are collectively joining voices to express our outrage and dissatisfaction with Los Angeles County Sheriffs Department, Lancaster CA. office, Los Angeles County District Attorneys Office, Lancaster, CA office and Los Angeles County Juvenile District Attorneys Office, Lancaster CA. office for their deficiency in conducting a proper investigation and failure to charge the juvenile and adult culprits, responsible for a brutal gang like attack on an innocent 15 year old soccer player(Heaven Gahret) during a soccer game. This crime occurred on Sunday, October 11th, 2015 between the hours of 10:00am and 11:45am, in the second half of a youth league soccer game at the Lancaster National Soccer Center, 43000 30th St E, Lancaster, CA 93535 on field #27, in front of up to 100 witnesses.
There was actual video footage of the attack and the aftermath and many independent witnesses at the time of the initial bogus investigation. Many attempts were made that day and for several weeks after, witnesses attempted to give their statement of what they recorded or witnessed. Unfortunately the culprits were first to give their statements and the responding officer neglected to continue interviewing witnesses. The officer detained the 15 year old victims mother (Patricia Gahret a licensed nurse and long time team parent) based on false allegations that Patricia hit, slapped and pushed three of the juvenile culprits. When in fact the Patricia was responding to rescue her unconscious daughter from the frenzied attack.
Heaven was viciously attacked, hit, shoved to the ground, kicked and then stomped on, into unconsciousness, by three youth soccer players form the opposing team and several parents which included that teams coach. The opposing team began the attack early in the game by shouting obscenities, claiming and representing their territory (throwing up their barrio, and gang signs) which were directed towards Heaven who was ignoring their attempts to distract her laughed and continued playing. The opposing team members and their parents continued taunting, teasing and making threats towards Heaven in the second half of the game at which time quickly turned into a one on one attack initiated by a member of the opposing team and then grew and intensified into a 3:1 gang like frenzied assault by other opposing teams' members. Parents and the opposing teams' coach appeared to be involved in the attack and were blocking others from reaching Heaven and allowing their team accessibility to continue the brutal attack. No contractually obligated or safety trained adult on the field (not the referee, opposing teams' coach or team parents', whom were all in close proximity to the attack) came to Heaven's rescue or to defuse the attack.
At this time Patricia raced across the field to pull the pile of youth and adults that had collected on top of Heaven, off and away from Heaven. About the same time Heaven's coach reached the pile of assailants and was able to slide under the pile of bodies and pulled Heavens' unconscious non-responsive, limp body to safety. As Patricia, Heaven's mother moved frantically to reach her daughter the juvenile culprit who initiated the attack on Heaven, approached Patricia in a threatening manner and was shouting obscenities and threats of bodily harm, as if preparing to attack Patricia. Patricia in a non-threatening manner outstretched her open hands in a holding back position and asked the culprit to step back, immediately after Heavens' older brother was able to step in between Patricia and the culprit, thus preventing an attack on Patricia.
Patricia called 911 and summoned the LASD to defuse the problem and to press charges against the culprits, she calmly waited for their arrival as she assessed Heavens injuries. Upon LASD's arrival the deceive was rushed by the culprits and statements were only taken from them and their team parents. Patricia was detained for "questioning" and was later falsely charged with "Felony child abuse". These allegations are so serious in nature that two weeks after the incident Patricias' nursing license was revoked pending an appeal and her government top security clearance was revoked pending an investigation.
Heaven has suffered a serious head injury and concussion as a direct result of the stomping of her head and her signs and symptoms continue to progress. Heaven is suffering from severe emotional, mental and physical distress. She is being treated for her injuries as well as her and the entire family is receiving treatment and therapy for the traumatic devastating effects this event has had on their everyday lives. It is still unclear if Heaven will ever be able to resume her successful soccer calling.
It is our hope that by collecting signatures with the public support and by submitting this petition demanding a complete and independent investigation be conducted for this crime and all the injustices resulting from the crime. This investigation should include looking into the opposing teams' violent history with the soccer club and the individual perpetrators histories of violence on the soccer field. We would then demand that criminal and civil charges be filed against the perpetrators. To satisfy our quest for justice. We are confident that the false charges against Patricia for "Felony child abuse", are going to be dropped and her nursing license and security clearance will be reinstated without bias.
We need the public's support to assure the safety of our children in extracurricular sports. One of the few places left where our children should be safe and be able to compete in a secure environment.
Just a reminder, several years ago an eleven year old boy lost his life to a thirteen year old who fatally attacked him with a baseball bat, at a concession stand in a Palmdale youth Baseball Park after an argument over a game which both boys had participated in on opposing teams earlier that day.
Haven't we had enough with youth who have no accountability for their actions and parents or adults who do nothing to discourage bad and dangerous behavior? To do nothing about this incorrigible behavior is to encourage the behavior and raise disrespectful adults. PLEASE WE URGE YOU TO SHOW YOUR SUPPORT BY SIGNING OUR PETITION "JUSTICE FOR HEAVEN". HELP US GET A ACCURATE INVESTIGATION AND CHARGES FILED. HELP US HOLD THE RESPONSIBLE PARTIES ACCOUNTABLE FOR THEIR ACTIONS.