Justice for Gaurav
276
people have signed this petition.
Add your name now!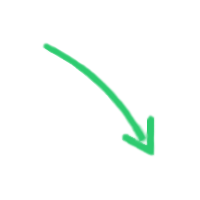 276

people

have signed.

Add your voice!
Maxine K.
signed just now
Adam B.
signed just now
On October 16th 2013 Gauravv Rishi had a terrible accident at the Hyatt Regency Hotel in New Delhi. He fell from the 6th floor terrace to the 4th floor, and suffered severe brain injuries, two fractures, and a collapsed lung. He was brought to the hospital more than 1.5 hours after he fell, in a near brain dead condition, and still needs to gain consciousness, be able to speak, or regain his body functions.
After spending more than two months under expert medical care at Fortis Hospital in Vasant Kunj, he was sent back home to recover, by the doctors who felt that medical intervention could not help him any further. A week later, he had to be rushed back to the ICU and what followed was another two weeks at the hospital. He arrived home last week, and is currently slowly recuperating with the medical care being arranged for him at home. He can open both his eyes now, but can barely move, is still on a feeding tube, and cannot speak. The doctors cannot say what the extent of the damage will be, but are quite sure that even after he does recuperate, his life will never be the same.
After the initial shock, and as more facts came forward, we filed a police complaint about 6 weeks later against the Hyatt Regency Hotel because it was evident that the hotel's negligence had led to Gaurav's accident, and the subsequent delay caused by the hotel's callous attitude that led to him losing the 'golden hour' of medical attention. Gaurav lay in a pool of blood for more than 45 minutes before any medical assistance, the on-call doctor arrived after his sister did, the hotel did not call 100 to report the accident or report the incident to the PCR stationed outside the hotel.
The cause of the accident itself was the hotel's negligence in allowing its guests into an unsafe and under construction area, without a warning of any kind. No signs had been put up, the terrace that they were provided access to as a smoking area was poorly lit, and the staff who served Gaurav and his friends did not even bother to give them a verbal warning.
A day after the incident, the hotel shut off that area, and put an under construction board – a case of too little too late.
It's been almost 3 months since a complaint was filed against the Hyatt Regency Hotel, and despite ample evidence against the Hyatt Regency Hotel, the investigating team has not filed a charge sheet against Hyatt Regency or filed a closure report. We are deeply concerned that Hyatt Regency with its deep pockets, and deeper connections will be able to get away with another act of negligence that caused grievous harm to one of its guests. Since 2002, this is the 4th reported incident of bizarre accidents at the same hotel, and in no instance has the hotel ever been brought to book. You can get more information on this at www.bewarethiscouldbeyou.blogspot.com
We are particularly concerned that the witness to the accident, and the only person who can provide proof of Hyatt's negligence has not been adequately questioned by the Delhi police despite the eye witness herself trying to reach the Delhi police, and her providing them with a written statement to that affect thereby requesting to be made a part of the investigation.
This is an appeal to the Delhi government to ensure that the Hyatt Regency Hotel does not go scot free, yet again – as has been on various occasions in the past!
From
Family & Friends of Gaurav Rishi