JUSTICE FOR DAPHNE AND ROCKO
148
people have signed this petition.
Add your name now!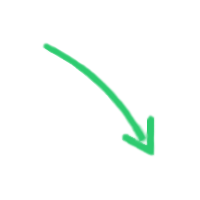 148

people

have signed.

Add your voice!
Maxine K.
signed just now
Adam B.
signed just now



Lab/Pitbull mix, Daphne age 2 and Blue nose pitbull, Rocko age 1 were euthanized without consent in Elizabeth Animal Shelter in Elizabeth, New Jersey. Daphne and Rocko were left under the care of my father for three weeks while I left unexpectedly out of the country to visit my sick grandfather. I arrived back home on June 7, 2014 and immediately realized my dogs weren't home when my father told me they "ran away". I franticly began to make flyers and asking neighbors on the whereabouts of my dogs. I began to get calls and was advised to check my local animal shelter. I waited all Sunday and no one showed up for work but I left a flyer with my dog's picture on the door. On Monday morning I finally got a hold of two animal control officers who at first seemed concerned about my lost dogs and showed me the dogs they have impounded in the shelter. Unfortunately, I did not see Daphne and Rocko. On my way out I happened to find Rocko's green/black skull collar and leash, the same exact one he has, hanging on one of the cages in the impound. I began asking the men questions, maybe they could help me understand how his collar and leash got there, but no reason was given except that my dogs were never there and snatched the collar out of my hands and said that the collar was donated 14 years ago. I left extremely upset and determined to get to the bottom of it. I went to Elizabeth City Hall to make a complaint to the Department of Health Supervisor and told him my case. he explained to me he could not help me if I was just basing myself on a simple collar and leash it could have been anyone else's and that his "guys" wouldn't lie. I was sure it was his because that Monday morning both dogs' collar and leash were missing. Without the help of my city's health department, I went back to the shelter and the impound supervisor was already waiting for me. I told him that I was looking for my dogs and their collar and leashes were not home, I came to the conclusion they might have been surrendered by my father.



After so much insisting and explaining I was the rightful owner, they finally admitted to me the dogs were in fact at the shelter and surrendered by my father the morning of June 5th 2014. They explained that my father showed proper ID ( a Driver's License) and that it was enough to determine ownership at the pound. Finally, the supervisor broke the horrible news that both my loyal companions were put down that same day just a half hour after they were surrendered. I asked to see the "owner" consent form my father signed and the document stating my dogs were euthanized. The euthanasia paper I saw stated that the impound believed my dogs were sick and un-adoptable and that's why they had to, without a second thought, be put down. I'm extremely upset and still can't believe the pound failed to ask for PROPER ownership papers with my father's name. I was the only person to care for those dogs, vaccinate, nuture/spay, register to the city and the paperwork states I AM the rightful owner. The City of Elizabeth failed to follow the State Department of Health animal impound regulations, which is enforced in every county regardless!!!!! Just a proper enforcement or follow up of these laws at the pound would have saved the lives of these innocent, docile creatures that everyone loved and related to so much.

So this PETITION is to start a cause for Daphne and Rocko, who's voices weren't heard, as well as a cause against the Elizabeth Animal Shelter. Please let anyone you can know, this CANNOT continue! The officers at the Shelter themselves say they see cases like mine all the time, so WHY ARE THEY NOT following simple protocol. Let's not allow this to continue and have other innocent animals suffer at the hands of irresponsible officials. Having as much signatures as possible the City of Elizabeth will listen in on finally REGULATING THEIR POUND AND STAFF. WE CAN TAKE A STAND TOGETHER!




YOU CAN ALSO SHARE AND LIKE THEIR STORY ON FACEBOOK!!!!: JUSTICE FOR DAPHNE AND ROCKO.