Justice For Ciara
37
people have signed this petition.
Add your name now!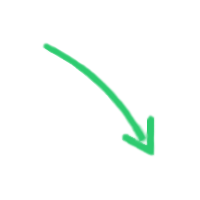 37

people

have signed.

Add your voice!
Maxine K.
signed just now
Adam B.
signed just now
On May 18, 2021 I brought my Goddogter Ciara to be groomed at PetSmart #414 at 1:00 pm. The groomer was still at lunch when I dropped her off. I came back before she was finished to pay, shop & wait. I went into the salon to get the bill to prepay and the groomer said Ciara was almost finished, she was in the back on the dryer and she had a few touch-ups and would let me know as soon as she was finished. About 30 or 40 minutes later I started wondering what was taking so long for her to dry. I was getting ready to go in and ask when they brought her out in a towel with her head soaking wet telling me something was wrong, she was turning blue in the bath and they needed to bring her to Banfield.
Not really what I was expecting, and didn't react well considering I had just come back from picking up the ashes of my other dog who had just recently passed. Not only was my dog completely stressed, shaking, lethargic and had water dripping from her nose, but I also noticed she was hardly even groomed!! It looked like they took the clippers and went down her back once or twice, that's it! So what did they do while they had their back there for well over 3 and 1/2 hours??? How was her head still soaking wet if she was supposedly on the dryer when I went in to get the bill??
When I started demanding answers, taking pics & video, and demanding an incident report the manager and staff refused. They locked me out of the grooming salon, and the store manager called the police to have me removed from the store for trespassing because he did not want me taking pictures etc. The cops came and told me if I did not leave I would be charged with trespassing. I told them three times to charge me! But I was not leaving without any documentation or the report from Banfield.
I was shoved out of the store by the officer who kept threatening me with being arrested, but never actually did. (Thank God, but I was willing to take the charge to protect Ciara) the report from the officer later showed that the store manager and the bather tried to make themselves out to be the victims and me as the crazy lady! But I'm sure the store videos and my documentations prove a different story.
The grooming salon employees stories do not add up, and the manager made the situation worse instead of better. I contacted the corporate office to file a complaint and was advised someone would be in touch within 24 to 48 hours. About 4 days later I finally got a call from the district manager Mike D. Expressing concern for Ciara and what had taken place and promised to investigate it and get back to me. He also told me to go ahead and take the dog to our vet since she was not getting any better, in fact her breathing, etc was getting worse, and he would make sure PetSmart reimbursed me. They also had a so-called advocate contact me as well but she was just all about getting more information for them. Naturally their investigation shows no fault on their part, but they refuse to let me see the surveillance videos for the time that she was back in grooming. Which to me indicates they have something to hide. The grooming salon staff also lied in their statements and their stories do not add up!
As of today June 6th 2021, the district manager refuses to return my phone calls and has obviously stuck me for my vet bill. But worst of all Ciara is doing worse! Since this incident she has not been breathing right, was totally traumatized and has not been the same dog at all since that day! She is now having difficulties walking, she is lethargic and has a huge mass on the side of her neck. I am trying to contact news medias, an attorney, and filing this petition in hopes of getting JUSTICE FOR CIARA and getting PETSMART to OWN YOUR RESPONSIBILITY for this happening under your watch and the negligence of your incompetent staff!!
Please sign this petition to show your support for Ciara and myself if you believe PetSmart should HAVE TO show me the videos while she was in their possession and to prove there was no wrongdoing or negligence on their part. Thank you for your support and please continue to pray for Ciara. We appreciate it!