JUSTICE FOR CHRISTINA
19
people have signed this petition.
Add your name now!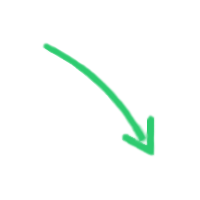 19

people

have signed.

Add your voice!
Maxine K.
signed just now
Adam B.
signed just now
On November 10th, 2016 a student, at Blackman High School, in Murfreesboro, TN, threatened to KILL someone, if my daughter disclosed his sexual assault on another student. My daughter was not threatening him, but advising him to tell his parents before word got out.
My daughter dated this boy on and off but ended things after he tried to continually force himself on her. She also realized that he was very possessive and had SEVERE Anger issues. He threatened to physically hurt any boy he ever saw her with. To make matters worse, there are weapons in the home, and he has his own shotgun.
For months we have been fighting the School Board and SRO at Blackman High School. The school was never put on lock down, the boy lost NO time from school. No calls made to parents to warn them of threat.
We have not identified this boy publicly, for fear of retaliation. My daughter is NOT the only one at risk here. He is not being checked when he comes to school, so I suggest you send your children to school with a bulletproof vest,or demand his suspension.
Blackman must not take Women's Rights or safety seriously. Last week 2 students were arrested and suspended for drawing a swastika on the bathroom wall The girls where immediately suspended and arrested. It was in the local papers and news. This was not a HATE Crime.It was a stupid prank, and there have not been any Nazi motivated incidents since. My family is German, did my daughter take this as a threat or insult or racist remark, No.
We have a boy that has admitted all accusations, we have the girl assaulted, also admitting all accounts.We have text messages revealing his threats, yet he is still free to walk the halls of Blackman. I texted this young lady, after she shared this with my daughter. I asked her if she told her parents or anyone at school. She more or less told me to back off and didn't want to hear anymore. We DO NOT believe either parents know. We do know the SRO DID NOT file a Police Report, which is HIS LEGAL OBLIGATION.
I had to demand this boy be arrested and charged, or Blackman High School, would just sweep it under the rug, like they usually do.
This young man was arrested on Domestic Assault. He spent 5 days in Juvenile Court. The only 5 days, my daughter has been safe. When we appeared before the judge, my daughter completely lost her composure, when he looked at her. The judge saw this and let him have it. A No Contact Order was put in place. The judge CLEARLY, explained the terms. No phone calls, texts, emails, either by you or third party.
My daughter spent the next week home from school. Jumped at every noise. Made sure every door and window locked. Couldn't eat, couldn't sleep. When she did, I could hear her crying. If there was any way, I could take this pain away, I would in a heart beat. This is not what teenage dating is supposed to be like. I know the old saying. " Boys will be boys", or with hormones what do you expect? How about RESPECT and NO means NO ?
On 12/31, we had family over hoping for a better year. My daughter's phone pinged, and her face turned white. Someone had snap chatted a picture of this boy, clearing posing, looking right at her. When she asked the boy why he did it, he apologized, not knowing of the issue. (my daughter has been trying to keep it private, as not to be harassed at school),he told him the boy told him to, as a joke. All he had been doing was talking about her, and showing everyone pictures of his old girlfriend.
I contacted ADA Collum at Juvenile court and explained what happened. She shrugged it off and said she was going to call him and give him a strict talking to.??????? Really. Where we in the same court room? I called the Detective that filed the report. She was all to ready to go pick him up. She couldn't believe what was said. I have made sure, I filed a report with the Police.
The school has told us that they have a Safety Plan in effect for my daughter. Great, but none of the teachers knew about it, or who the students where. I have been asking for a copy for weeks.
I have contacted media, local politicians, Domestic Violence groups. NO HELP
I would like to have protest outside of the school, as well as a motor cycle run in support of my daughter, and all those effected by this disease.
Please sign, leave comments or advise, but most off all please SHARE
Thank you from the bottom of my heart.