Justice for Chaco, a Seacrest Preserve Wolf
4511
signers.
Add your name now!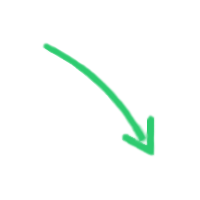 4511

signers.

Almost there!

Add your voice!
Maxine K.
signed just now
Adam B.
signed just now
On May 4, 2014, Chaco, a rare British Columbian wolf from the Seacrest Wolf Preserve, Inc. located near Chipley, Florida, was willfully and unlawfully executed by the local Florida Fish and Wildlife Conservation Commission (FWC) located at 3911 Highway 2321, Panama City, Florida, working in cooperation with the Pensacola, Florida, FWC branch and other regional FWC agencies.

Seacrest Wolf Preserve is the largest wolf preserve in the southeastern part of the United States and is a fully licensed Class 2 Facility permitted for wolves, which are a Class 2 species. Seacrest Wolf Preserve is also licensed for Class 3 wildlife with Fish and Game and holds a USDA Federal Government license. The mission of Seacrest is dedicated to wolf conservation and preservation through education and is a profoundly professional wildlife educational facility. It includes a wonderful, serene landscape providing large, humane natural habitats including ponds, lakes, and woodlands for the Seacrest wolves to live happily and contentedly. Thousands of adults and children from all over the world are offered the opportunity to visit and interact with the wolves and have one of the rarest opportunities globally to learn about the importance of this keystone species and their profound contributions to our ecosystems. The wolf ambassadors at Seacrest have been raised by humans and have had the human world imprinted on them from 10 days of age forward and throughout their lives. The wolves at this preserve are hand-reared and have had interactions with thousands of humans and have been lovingly and properly cared for by the owners and caretakers at Seacrest Wolf Preserve, Inc.

During the torrential rains, heavy winds, flooding, and severe tornadic thunderstorms cells that passed through Northwest Florida during the week of April 28, 2014, the dam inside of the beautiful Arctic enclosure on the north end of the preserve, which held a large natural lake, unexpectedly collapsed on April 30, 2014 in the early morning hours. This triggered a catastrophic tsunami-type flood that swept south through the entire 15 acres of enclosures and habitat areas annihilating other dams, collecting debris and water and gaining momentum as it went. When it reached the last enclosure at the south end of the preserve where Chaco lived, it impacted the 10-foot, 9-gauge steel chain link barrier fence and blew it out with logs, debris, and forceful impact. Chaco fled traumatized into the surrounding woods.

Upon discovering that Chaco was missing on May 1, 2014, Cynthia Watkins, the preserve owner, founder, and handler of Chaco, along with a tracker who had offered his help, tracked Chaco into a nearby swampy area. Chaco came out to her and ate from her hand, and she fed him. Cynthia did not have the dart gun needed to complete the capture of Chaco, only oral tranquilizers. Early on May 1st, Cynthia contacted the Fish and Game officer who she knew had a dart gun and whose jurisdiction includes Seacrest Wolf Preserve, Inc. Cynthia informed the officer that Chaco was located and they only needed the officer to come out and dart Chaco after Cynthia had first fed Chaco the oral tranquilizers. Chaco had only been out of his enclosure for 24 hours. When the FWC officer that was contacted arrived, he brought an army of FWC officers and their trucks that created noise and havoc on the county roads causing Chaco to stay hidden. A strategy and agreement for capturing Chaco was laid out by Cynthia Watkins to Fish and Game, which included feeding him oral tranquilizers, once he was located, to sedate him, thus empowering FWC to dart him. The FWC agreed that they would, at that point, dart Chaco so that he could be returned safely and humanly to Seacrest. During the 3-day period that Chaco stayed hidden, the FWC misled Seacrest authorities by telling them that they were working with Seacrest and Cynthia Watkins to humanly capture Chaco with bear traps and leg snares borrowed from the Red Wolf Recovery program on St. Vincent Island, Florida. On Sunday, May 4, 2014, FWC told Cynthia Watkins to go south to the preserve because Chaco was seen there. However, the true facts have revealed that, first, FWC knew Chaco had gone north and not south; second, FWC knew that from day one and the very first call 24 hours after Chaco had escaped, the shoot to kill order had been given. During the entire search, neither Cynthia nor any other Seacrest personnel were informed of this vital and game-changing information that the FWC officers were going to shoot Chaco on sight once he was spotted. Evidence has proven that once Chaco was known to be going north, Cynthia Watkins was sent south to the preserve with false hopes, removing her from the process so FWC would be free to execute Chaco. Third, since FWC from day one knew that they had been given the shoot to kill order, they kept Cynthia Watkins in the dark and onboard to lure Chaco out of hiding so that he could be shot. The lies and deception implemented by these FWC officers to unlawfully and inhumanely execute Chaco is unconscionable and inexcusable. The fact that Cynthia Watkins, Chaco's handler and the person to whom he would come, was not given the opportunity to administer the oral tranquilizers prior to the darting is proof of their intentions. Once the FWC Officers, whose duty it is to protect wildlife in the state of Florida, found Chaco, they willfully shot him through the heart without contacting the Seacrest officials.

The PR person for the FWC has stated that Chaco was shot because he was near a school, which was closed at the time because it was late at night, and that tranquilizing him was not an option because their tranquilizing guns weren't effective at long distances. This reasoning is hideously outrageous and unfounded. This has raised questions in the minds of many who are enraged with the cruelty of this incident. Why did FWC officers not inform Cynthia Watkins from day one that the shoot to kill order had already been given? Why was Cynthia Watkins and Seacrest Wolf Preserve, Inc. told by FWC during the 3-day search that they were working with her to capture him humanely? Why a week later after Chaco's murder were they successfully able to dart and remove a bear from downtown Panama City, Florida, but couldn't dart an 80-pound, exhausted wolf trying to find his way back home? Why did FWC officers concerned for the safety of children, which has been their excuse for killing Chaco, set off firearms near the school that was closed and where no children were present at the time? Once the FWC located Chaco, why did they not contact Cynthia Watkins to be an important and humane part of his safe capture that would have empowered them to dart Chaco as they had originally agreed? Have our Florida FWC Officers received faulty and inadequate training that results in costly, blunderous judgment calls and acts of execution that destroys valuable wild species unjustifiably? Has this inadequate training caused improper and insufficiently equipped FWC officers to fail to deal with these types of incidents humanly? WE DEMAND TRUTHFUL ANSWERS FROM FWC!!!

The killing of Chaco was a senseless act that has enraged thousands of people, and has changed the lives of Cynthia and Wayne Watkins, the Seacrest volunteers, and the caretakers of Seacrest forever. Please help us hold the FWC responsible for the unnecessary and willful killing of Chaco by signing this petition, requesting an extensive investigation into the circumstances surrounding Chaco's cruel murder that will bring forth the accountability and consequences on the FWC officers responsible.

Cynthia and Wayne Watkins and Seacrest Wolf Preserve's friends who wish to participate will personally deliver these signatures to Governor Rick Scott in Tallahassee, Florida.

Thank you