Justice for "Cash"
144
signers.
Add your name now!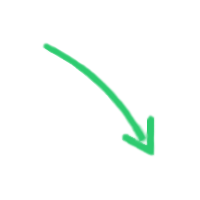 144

signers.

Almost there!

Add your voice!
Maxine K.
signed just now
Adam B.
signed just now
5/30/14
A couple of months ago, my dog "Cash" got out of the house and started barking at a man passing by. The gentleman got scared and ran and (apparently) broke his leg. I was not at home at the time, but my life has been a living hell ever since. Last Thursday, I was at work and received a call from the Leon County Animal Services. They said they found Cash "Dangerous" and threatened to take him away if I didn't meet a ton of requirements by 5PM Friday. I have to label my house as containing a "Dangerous" dog. I had to get a chip put in Cash as well as get him a muzzle and a very short chain leash. I also had to take out an insurance policy and pay a dangerous dog fine totaling over $600 a year (for the rest of his life). I have to lock Cash in my room when I leave my house. I am also in jeopardy of being evicted from my house, and if the ruling stands, it will be very difficult to find someone willing to house me and a "Dangerous" dog. Like I said before, I was at work and someone else let my dog out. They did all this to me and they didn't receive one document from the hospital verifying the victims injuries. It's a very gray case. These are some serious allegations against my dog who is at most guilty of barking! There was no bite or attack! I believe I have a very strong case to get the ruling overturned! Here is where you come in!
I have been jumping through hoops trying to get this ruling reversed. I have spent countless hours on the phone with lawyers and veterinarians getting all the info I can. They said it couldn't hurt to walk into my hearing on Thursday (June 5th) with a petition with 100 signatures of people saying they have been around Cash and that he was never malicious or aggressive to them. This shouldn't be hard considering Cash has never attacked anyone and most people love him! So please answer honestly! And feel free to share any Cash stories you have! Nothing can hurt! I wish to bring Cash around to future picnics, bbq's and beach visits without a muzzle and a big red tag around his neck that says he's dangerous! PLEASE HELP ME! MORE IMPORTANTLY, PLEASE HELP CASH!
Thanks for your time and signature! - Your friend Quinn (Cash says thanks too!)
Feel free to join the discussion below as well. I will answer any questions you have!