Justice for Bully, Boss & Kahlua - Laws regulating the use of deadly force against our family pets
560
people have signed this petition.
Add your name now!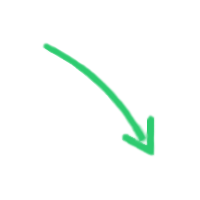 560

people

have signed.

Add your voice!
Maxine K.
signed just now
Adam B.
signed just now
Justice for Bully, Boss & Kahlua
Justice for Bully, Boss & Kahlua
Laws regulating the use of deadly force against our family pets.
On August 14, 2012 In Palm Beach County, Florida, PBSOdeputies shot and killed three (3) beloved dogs; Bully, Boss & Kahlua after stepping onto THEIR gated property. The deputies parked away from the gate to the property that had two Beware of Dog signs clearly posted on the gate. The deputies entered the gate so quietly that the dogs did not hear them until they were 20 to 30 feet onto the property. The deputies were there to serve papers to Woodman; a friend of the owners, for a restraining order. Woodman was working underneath a car when he saw the green pants, he said, "I knew they were deputies", Woodman while getting to his feet with his hands in the air, immediately ask the deputies to wait because the dogs were out. The deputies had their guns out and continued to approach. One deputy grabbed Woodman, threw him to the ground and held him down applying handcuffs, and the other deputy just starting shooting the dogs as they approached to greet the deputies. "They just started shooting them," Woodman said. "I begged them to stop. I didn't know what was happening until I heard the third or fourth shot. It didn't register they were blowing this dog away." The deputy fired at least 15 rounds into three dogs, Woodman said that the deputy shot Boss at least 10 times. Animal Care and Control was called to the scene and as reported to the news; The dogs have never been in trouble with Animal Care and Control and have never tried to bite anyone. These were gentle loving family pets.
Goal: Justice for Bully, Boss & Kahlua - Laws regulating the use of deadly force against our family pets.
The ultimate goal of Justice for Bully, Boss & Kahlua, is to make changes to local and state laws and policies regarding the treatment of animals (dogs) during law enforcement. This will include clear definitions of what is, and is not considered "aggressive" behavior, and indications for the use of less than lethal force. This will also include disciplinary action and accountability.
Thank you for your support. Please "Like" our facebook page, and feel free to send us a facebook friend request. Sign our Petitions; "Petition Links" can be found on the right side of this petition and on our facebook "About" page, as "Together, our voices will be heard; even louder".
Sincerely,
The Thomas family in loving memory of Bully, Boss & Kahlua
Links