Justice for Bernie Robinson
1047
signers.
Add your name now!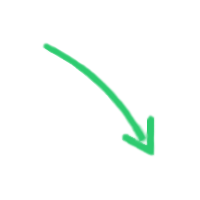 1047

signers.

Almost there!

Add your voice!
Maxine K.
signed just now
Adam B.
signed just now
On April 13, 2004, Deborah Robinson wanted her husband and father to her daughter dead so she could have his insurance, annuity and pension monies. After a long day at work my hardworking brother, Bernard Robinson, Jr., at the young age of 41, fell asleep in his recliner in their family home in Pennsylvania. Deborah Robinson, his wife walked up to him and made
a decision to shoot him in the head while he slept. He never had a chance. She had his annuity papers, pension papers and life insurance papers under her pillow in the marital bed they happily shared, as discovered by the state police after the murder. She was counting the money she would receive upon his death. We were told by the state police after she cleaned herself up and made some calls to her sister, she called 911 and claimed an unknown intruder broke into the house and shot her husband. The state police arrested her at the scene, interrogated her and she admitted to the murder. She took a plea deal and was convicted of this heinous, premeditated, cold-blooded murder and was sentenced to 13 to 30 years. While in prison awaiting the hearing, she wrote a letter to her brother that we intercepted and provided to the court and district attorney. She stated very clear threats to me and my family that she could not wait to get out so she could "fuck" with the Robinson family. There was never a thread of sorrow or remorse at the trial or thereafter. Personally I feel threatened that if she was granted parole that she would come hunting for me and my family as she hunted and killed my brother in cold blood. In that same letter she instructed her brother to go to the home she shared with my brother and loot it of all the valuable items, cash and jewelry for her when she got out.
I don't know what makes a person snap all of a sudden. There were no indications that Deborah was unhappy or that there were financial or marital problems. Bernard's trade allowed him to earn a salary in excess of six figures. She chose to have her daughter put in foster care while imprisoned instead of releasing her to family. She did not even care that her own daughter would be moved from foster home to foster home, potentially in harm's way, and psychologically traumatized after witnessing this awful act of murder of her daddy. My family, along with my younger brother Chris, fought and had Deborah's parental rights severed, at which time the courts allowed my brother Chis to adopt Brianna as his legal daughter. There was never an ounce of sorrow or remorse for her actions at any of the court hearings. Chris developed cancer after the murder which I attest to the incredible emotional stress he experienced as a result of this murder. He received chemo and radiation and by the grace of God beat it and is now cancer free.
To even be eligible for parole is shocking and basically just a slap on the wrist for killing another human being in cold blood, especially when that human being is the father of her children is mindboggling. It sends a very troubling message to other criminals that you really can get away with murder. My hopes and prayers would be that the board would agree and not ever release Deborah.
Bernard lived a happy life. He was the proud father of two children. He was a loving brother to my sister Dorothy, my brother Chris and myself. We were, and still are, a very close family. Bernard would speak to my parents daily as we all still do, just to check in and make sure all is well. Bernard was a fantastic uncle to his nieces and nephews. We could always look to our oldest brother for guidance, love and support. After marrying Deborah, he relocated from Central NJ to Pennsylvania to give his family a better life. This meant he would have to commute daily back to NJ for work. It didn't matter to him as long as his family was happy. Bernard's daughter Brianna, after all these years, still attends therapy and clearly remembers and is haunted by the memories of stepping over the body of her murdered daddy. Brianna was the apple of her father's eye. He loved his wife and family as much as humanly possible. Brianna is about to have her sweet 16th birthday and does not have her daddy there to dance with her. When she is older and wants to marry she will not have her daddy to walk her down the aisle at her wedding. Her children will never know their grandpa. All due to the selfish, greedy, cold blooded, premeditated actions of her mother Deborah Robinson on that day. Please do not pity or take take sorrow on the fact that Deborah is being confined to prison. It is where she chose to be by her actions, she made the choice alone, by her conscious actions that put her there. Do not forgive those actions. Please think of all of the family and friends whose lives are forever changed because of Deborah's actions.
The heinous premeditated cold blooded nature of the murder of Bernard Robinson should preclude any consideration of parole for Deborah Robinson. She should serve the full term of 30 years. If not for her choices, this murder would not have happened. If not for her choice my family would not suffer day in and day out reliving this heinous crime on each birthday, holiday or anniversary. If not for her decision his children would have a father to look up to and guide through life. If not for her actions my parents would have their son. If not for her actions I would have my brother. For this heinous crime, Deborah was sentenced to a minimum time in prison but she sentenced the Robinson family and friends to a lifetime of grief and sorrow and will continue for generations thereafter. I have personally been sentenced to a lifetime of post-traumatic stress disorder with keeps me from enjoying my family, trusting people including my own wife. Deborah shattered my trust for people forever. I suffer from anxiety attacks since the murder. These attacks force me to write this letter as opposed to personally testifying before the board for which I am physically unable.
I will suffer until the day I die because of the selfish, greedy and unlawful actions of Deborah. My parents are in their final years of life. They do not deserve this grief at the end of their lives, they have been destroyed since this cold blooded murder. Please do not put them through even more pain. They do not, despite illness, surgery or age go a single day without visiting the grave of their eldest beloved son, my brother Bernard Robinson. They will not travel to enjoy life or even go away for a weekend because if they are away they will not be able to go to the cemetery to visit their son. My father Bernard Sr. considered forgoing necessary surgery because he would not be able to visit his son while he recuperated. They tend to the grass and headstone on a daily basis. They do not let a weed grow on his plot. There are freshly planted flowers at all times. In the winter my mom will plant silk flowers in honor of my brother. Every time, which is daily, they return from the cemetery they are in tears. Their hearts are truly broken. They continually relive the day the police showed up on their doorstep to tell them their 1st born son had been viciously murdered in cold blood by the woman he loved and shared a family with.
It is my belief that a cold blooded murderer of anyone should not be given a second chance since there is no second chance for the victim or their families, there could never be. Anyone could imagine what it would be like to lose a family member to murder but to live it is a million times the imagined pain and anguish. Had my dear brother died of an illness it would be explainable but to be murdered in cold blood is unimaginable. The laws are too lax that a person could commit a heinous crime such as this and be allowed to walk free after a minimum amount of time a free person on the street to commit another crime. Her family is well known in the crime community and her brother is supposedly in the witness protection program as a result of his years of criminal activity we were told. Clearly she has this trait bred into her being. I plead to you in the interests of justice, public safety, and to lessen the emotional trauma for the Robinson family, please, I beg of you to deny the parole and to consider giving Deborah the maximum set off before any future parole reviews.
Please sign my petition to protest the parole of Inmate #OK2747 Deborah Robinson till she serves her full sentence of 30 years, anything less would be a crime. Thank you!
You may also email the parole board directly at ra-ovainfo@pa.gov you must reference Inmate OK2747 Parole #998HX