JUSTICE FOR ALL- SAY YES TO COMMUNITY PARALEGALS CAMPAIGN
67
people have signed this petition.
Add your name now!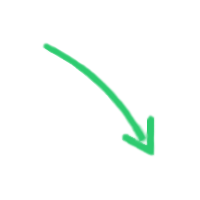 67

people

have signed.

Add your voice!
Maxine K.
signed just now
Adam B.
signed just now
PRESENTS:
SAY YES TO THE COMMUNITY PARALEGAL CAMPAIGN !
YES, WE CAN ALL ACCESS
JUSTICE
Beatrice Osimbo is a widow aged 50 years from Lindi village. She was in great distress as the landlord removed the roof of her house simply because she could not pay them rent. In desperation, she presented her case to a community paralegal based in Kibera. The community paralegal held her hand and together they went to see the landlord. The paralegal argued her case and the landlord agreed to return theroofing and allow her to pay the rent arrears in installment. She was happy that she could now live in dignity.

When Henri Kiprono Busieney, was hired by a Forest Coordinator from Nandi North to construct new staff houses and two toilets, he was a happy man. He even went ahead to borrow from a friend 500,000/=to kick start the project. However, after finishing the project, the Coordinator declined to pay him. With limited options on what to do, Busieney met a community paralegal from Kamukunji. This paralegal intervened and issued a demand letter to the director of the Kenya Forest Service demanding for Busieney's dues that amounted to Kshs. 1,748,901.00. Two weeks later, Busieney was once again a happy man, as the case was settled and all his dues paid. These are real life examples of what community paralegals do to assist poor community members to access justice, and this they do voluntarily.

Beatrice Osimbo and Henri Kiprono Busieney could not afford lawyers. One is
left to imagine what would have happenedhad there been no community paralegal. These are the lucky few. Imagine areas where poor persons cannot access justice because they cannot afford a lawyer's fee and there are no community paralegals to assist in their matter. Injusticein these areas is the order of the day. A sorry state of affairs, yet a harsh reality.
There exists a draft Legal Aid Bill that proposes to give free legal aid services to deserving persons. This is indeed is good news for the Beatrice's and Busieney's out there. However, the bigger questions remain: How will this be done? How can the government offer quality and accessible legal aid services to poor deserving clients? The bill proposes for the government to hire lawyers, students, advocates and work with accredited NGO's and organizations to offer legal aid services. Yet, the bill leaves out the community paralegal who continues to play an important role in providing Legal aid services. The truth of the matter is that there aren't enough lawyers or students or advocates or organizations to assist in all our legal problems. They need help. They need the community paralegal. The community paralegal should be included and recognized in the bill. Currently, no one really knows who they are, despite the meaningful work they do. They are often asked WHO ARE YOU, UNDER WHOSE AUTHORITY DO YOU ACT?
If recognised, community paralegals will assist the millions of Beatrice's and Busieney's to access justice. They will do so with honour, confidence and dignity as they will have been recognized by the law and their work appreciated.
What are the advantages of recognizing community paralegals in the Legal Aid Bill?
-Community paralegals are accessible. They are based in areas where lawyers are few if any. In such cases, community paralegals are the best placed to a link lawyers and the community.
-Cost effective services: Community paralegals services will not be as costly as engaging a lawyer or advocate.
-Quality services: Chances are high that legal aid providers may be overwhelmed by the demand for legal aid and this may affect the quality of legal aid services or some deserving clients may be left out. Community paralegals can help to ease this burden by assuming some roles.
What can community paralegals do under the Legal Aid Bill?
-Provide basic legal advice and awareness
creation
-Bring parties together to mediate/negotiate
-Take witness statements
-Gather information
-Deliver letters
-Assist citizens to navigate the justice
-Organize communities to address their
justice problems
-Interview clients
-Carry out advocacy work on behalf of the Community they serve
Include and
recognize the community paralegal in the Legal Aid Bill to enhance access to
justice for all!
Sponsor
Kituo Cha Sheria
Links