Justice for Airman Rex Sharp
574
people have signed this petition.
Add your name now!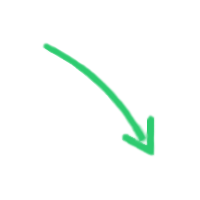 574

people

have signed.

Add your voice!
Maxine K.
signed just now
Adam B.
signed just now
This petition is to officially request Governor Mike Dunleavy to put a stop to the attack on Airman Rex Sharp by the Alaska Air National Guard, cease and desist with the Involuntary Intent to Discharge, and order that a complex investigation be done into this matter in a fair and objective forum.
In July 2018, Airman Rex Sharp filed a discrimination complaint with the Equal Opportunity office here in JBER, Alaska after being systematically targeted for his participation within the 176th Wing Sexual Assault and Response Program as a Voluntary Victim Advocate.
Prior to filing the complaint, Rex had no negative administrative write ups or any punitive action taken against him, on the contrary, his file reflected a stellar Airman. After filing the complaint and within a short span of time Airman Sharp has received over 20 administrative actions, to include a Demotion in Rank and Grade.
Rex has pledged his life to his state and his country. However, instead of the organization choosing to protect this service member, who has exposed discriminatory practices in order to change the status quo- it has been more than clear that the organization has chosen to protect itself and the adversaries.
Airman Sharp's contract with the Military ends in April 2020. However, he has been given a notice of an Involuntary Intent to Discharge that would provide for early separation under unfavorable terms that has subsequently affected his benefits, such as Tuition Assistance, his pay, and future career goals.
The Governor's office and Senator Dan Sullivan himself have been made aware of the situation on multiple occasions, however, no action has been taken that would prevent further reprisal, threats, and retaliation against Airman Sharp.
But we need to tell you this: Governor Mike Dunleavy and these powerful figures are more than happy to ignore our emails, our appeal for a fair investigation, and our signatures calling for a redress of this grievance. So we have to interrupt the world of the people who have the power to save Airman Rex Sharps' career and stop this gross Injustice from continuing.
A GoFundMe account has been created to help with obtaining adequate legal defense and represent the Sharp family during this distressing time. Here is the link: https://www.gofundme.com/mvc.php?route=category&te... And Search: Justice for Rex Sharp.
There are also many other ways to get involved:
Contact the Office of the Governor – Michael J. Dunleavy

Call the Governor's office and let your voice be heard!
Click on the link for his contact information: Contact the Office of the Governor – Michael J. Dunleavy and/or email him at: Julia.mesdag@alaska.gov

It's up to all of us to show Governor Mike Dunleavy and the Alaska Air National Guard that the entire State is watching – and he damn well can't ruin Airman Rex Sharp in silence, impunity, and anonymity.
After you have spoken with the Governor's office email us at: justiceforrexsharp@yahoo.com and lets us know how it went.

Last but not least, help us bring an end to this kind of dishonorable behavior. It has no place within the Alaska Air National Guard. Sign the petition today!
Please Share. Share. Share.
Thank you all for your support during this time. It has helped to comfort and has motivated us to keep up the good fight. Together we can win this fight for justice.
When we fight, we win!