Justice for Afrajul Khan - Stop Hate Crimes, Protect Migrant Workers
248
people have signed this petition.
Add your name now!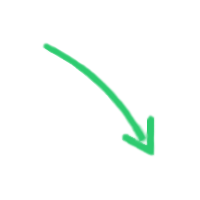 248

people

have signed.

Add your voice!
Maxine K.
signed just now
Adam B.
signed just now
To
The Hon'ble Governor of West Bengal
Raj Bhavan, Kolkata 700062
Dear Shri Kesrinath Nath Tripathiji,
This is to express our shock and disgust at the heinous murder of Afrajul Khan, a resident of West Bengal's Malda district who was working as a migrant labourer in Rajasthan's Rajsamand district, on December 6, 2017. The assassin, Shambhulal, recorded the gruesome murder and posted the video in social media, threatening to kill persons involved in "love jihad". This kind of cruelty is totally unacceptable in a civilised society. What makes it even more outrageous is the fact widely reported in the media, that Afrajul Khan was not involved in any criminal activity whatsoever. He was an innocent man, who had to die at the hands of a deadly assassin, who was motivated by communal hatred.
Afrajul Khan's murder has exposed the vulnerability of the migrant workers from Bengal, making millions of such workers feel insecure. Another migrant worker from Bankura district, Hemanta Roy, has been found dead on December 10 in Kerala's Alappuza, with his throat slit. Being a state with scarce job opportunities, millions of people from Bengal work as migrant labourers in other states of India to sustain their livelihood and support their families back home. These workers, who also belong to the weaker sections of society, are often faced with violence, harassment, humiliation and discrimination in other states. Ensuring their security and protecting their rights and liberties must be a priority for the Central and the State Governments.
Hate crimes are occurring across the country at frequent intervals, with citizens belonging to the Muslim or Dalit communities being the victims in most cases. A campaign of hatred is being carried out against them by communal organisations, in the name of "cow protection","love jihad" and other such bogeys. Free thinking writers and rationalist scholars like Gauri Lankesh, MM Kalburgi, Govind Pansare and Narendra Dabholkar have also been killed by assassins motivated by hate politics.
Disturbingly, time-bound investigations and punishment of the perpetrators are not being ensured in any of the cases, which is further emboldening the communal and criminal elements. Rather, various persons subscribing to communal ideologies are openly defending such crimes and justifying them in the social media, vitiating the public sphere and creating an environment of terror. We note with grave concern that while those justifying and defending hate crimes are not being checked, those protesting against such criminal acts are often being arrested and persecuted by the police and the state administration.
We are dismayed by the inaction of the Central and State Governments in preventing these hate crimes and communal propaganda. We are yet to hear a word of condemnation regarding the murder of Afrajul Khan either from the Prime Minister and the Union Home Minister. This is also sending a wrong message and raises questions regarding the sincerity of the Central Government in upholding the rule of law and protect the citizens' right to life.
As the Governor of West Bengal, we urge upon you to strongly condemn the murder of Afrajul Khan and persuade the Central and State Governments to adopt the following measures:
The Prime Minister and Union Home Minister must strongly condemn the murder of Afrajul Khan and make it clear that such hate crimes will not be tolerated in our society.
Exemplary punishment must be ensured for the assassin Shambhulal and the entire conspiracy behind Afrajul Khan's murder be unearthed through proper, time-bound investigation.
The Union Government should announce compensation for the families of Afrajul Khan and Hemanta Roy.
Security of the migrant workers from West Bengal must be ensured in all states.
The Central Government should enact a Law to ensure the security and protect the rights of all migrant workers.
Strong action needs to be taken against communal organisations involved in hate campaigns against Minorities, Dalits and Adivasis in the name of "Love Jihad", "Cow Protection" etc.
Circulation of hate-filled and provocative messages through social media and online platforms should be stopped, by framing special laws if necessary.