Justice for Adaline Mae Crawford
405
people have signed this petition.
Add your name now!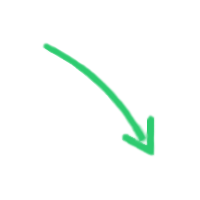 405

people

have signed.

Add your voice!
Maxine K.
signed just now
Adam B.
signed just now
On April 19th I found out I was pregnant and it was confirmed that I was five weeks along by planned parenthood in Ithaca, NY. I continued my pregnancy with Ob-Gyn & Midwifery Associates of Ithaca. I only seen midwives up until October due to being healthy. On October 12th 2017 I had a regular office visit and at this visit they took my blood pressure and urine test prior to me meeting with my midwife same as any other visit. My midwife called me back and mentioned that there was protein in my urine, that my urine output was extremely low and that my blood pressure was higher than normal 140/88 which that is high blood pressure and should have been treated. I explained to my midwife I had been seeing spots and was very swollen. I am a very thin girl only weighing 120-125 lbs with my height being 5'9. Our midwife asked about pressure on my right side and I explained yes that I had some pain but I thought it was our daughter kicking me in the ribs. Our midwife had us meet with Dr Phaelon Silva to discuss preeclampsia. We went to a different room and this was my first time meeting Mr. Silva. He came in and introduced himself and one of the first things he said to us was "I don't understand why you women just aren't peeing." He explained that he had another patient going through something similar. We explained what was going on and what our midwife had previously said and he brushed off me and my spouse, Roy Crawford. Roy explained to him that I was very swollen and Dr. Silva's response was that it was fine, that I was simply dehydrated. He instructed me to go home, rest and drink a lot more water. Dr. Silva had me do a 24 hour urine sample to see how much my output was.

On October 13th 2017 I returned my urine jug to the office, they re-took my blood pressure which was 152/92. They did nothing and sent me home, I should have been in the hospital at this point. Dr. Silva insisted my kidneys were fine so there was no chance of preeclampsia. My urine protein was 846 mg when normal is about 200 mg. He simply said that they would see me more often until my due date.

On the night of October 16th 2017 I called the office with an excruciating migraine. I was told by Lisa Baclawski MD to drink some soda with caffeine and to take a couple 100 mg tylenol. She said if it did not get better by morning to call and they would get me in for an appointment.

On the morning of October 17th 2017 I woke up around 10 am with a much worse migraine. My other half called the office and we were told to come right in at 11 am to see Dr Baclawski. She and her assistant did a fetal scan and did not say much. They continued to wiggle my belly. Dr Baclawski instructed me and my other half to go to the hospital (Cayuga Birthplace) to receive some shots incase we delivered that week. Those were her exact words and we were told nothing else. Not to hurry just as calm as can be. There was absolutely no urgency.

We arrived at Cayuga Birthplace and I was put into an actual delivery room which confused me. I then met Elaine Noe my nurse when I arrived. I was scheduled to work at 3pm that day and I jokingly asked her if I needed to call in because it was about 2 pm now. She looked at me in shock "Yes Catherine you are having a baby today or tomorrow." This shocked me because nobody told me anything. I then met Dr Jose Torrado who would later be performing my c-section. He came in and explained to me that I had severe preeclampsia, he said that it would be either october 17th or 18th. He said that my daughter would need a level 2 NICU so she would be transferred and I would heal up at Cayuga and could later go be with her.

They then put me on another fetal monitor and gave me some orange juice to try and get the baby moving. Next everything happened very quickly, I was rushed in to have an emergency c section. I was not aware of how serious the situation was but they did not think I would survive my operation. Our daughter Adaline Mae Crawford was stillborn at 2:47 pm on October 17th, 2017 she was 2 lbs and 3 oz.

We would like justice for our daughter and we would like to protect other mothers from this horrible situation happening again.

I plan on taking this petition to the health department since they feel we do not have enough evidence.