Justice Denied
105
signers.
Add your name now!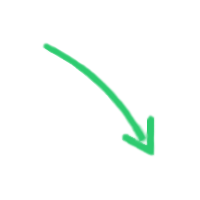 105

signers.

Almost there!

Add your voice!
Maxine K.
signed just now
Adam B.
signed just now
My name is Jason Alexander Pulley #1183254 I filed numerous of motions concerning my sentence while I was still in the jurisdiction of Dinwidddie Circuit Court. I was mailed a letter from the Judge Paul Cella stating that he wasn't going to take action on my motion due to rule 1:1 known as the "21 day" rule. In 19.2-303 there are two exceptions to the 21 day rule and 1. If the defendant hasn't yet been transferred to a department of corrections reception center the sentencing court at any time may suspend any portion of the defendants sentence even if 21 days has past since the conviction has become final.

If you look at the letter it was mailed to the county jail where I was housed at that time, Meherrin River Regional Jail. If you also review the jails legal mail log book you will see that I signed for that letter there at that jail. When he sent me that letter he said he had no authority to take action when he actually did.

I now argue that my motion should be heard and not dismissed for jurisdiction reasons as a matter of fundamental fairness, due process, equal protection, U.S. Constitution admendments 5, 6, 8 and 14, and Virginia Constitutional art. 1 sections 8, 9 and 11. This is a remedial statute meant to be liberally construed. See Richardson v. CW, 131 Va. 802(1921); Wright v. CW, 32 Va. App. 148

I also understands that if I am brought back before the Court he may still not modify my sentence. But since I've been incarcerated some extraordinary circumstances has come about. One being the sentencing statute to Va. Code 18.2-58(robbery) has changed significantly. If I was to be sentence today under this new statute because no weapon was involved and no one was hurt the maximum sentence I could receive is 5 years. I have now been incarcerated for over double that. I also want to be to consider that the Commonwealth told me and my lawyer at my preliminary hearing to wave my rights for a 5 year plea deal in which I did but they later reneged on it after I engaged in my part of the deal because according to my attorney the. Dinwiddie prosecuting attorney office was upset because I was acquitted(found not guilty) of some charges in Chesterfield County then basically forcing me to go to trial which I wanted to avoid. My codefendant Atwan Thomas also known as Polo who is now a free man got convicted of more charges in multiple jurisdictions(Chesterfield & Dinwiddie) and has a lengthier criminal record than me only received a total of 9 1/2 years. I was only convictived of one charge and received 25 years. Antwan Thomas got convicted of 3 times more charges than me but I recieved 3 times more time than him. Please make that make sense.

The other exception to the 21 day rule is that through the request of the Commonwealth they can bring the dedendant back before the Court and have their sentence reconsidered.

In 2019 the Judge that presided over my trial Judge James F. Dalton committed suicide. He misled the jury into thinking he was going to suspend a portion of my sentence by telling them not to concerned themselves with what he does with my sentence after they recommend it. When the jury came back with the question of would he suspend any of my sentence, by LAW the judge suppose to had told them whatever sentence they recommend they have to expect me to do that time. Instead he left them with the speculation that he was going to take my sentence under further consideration when he knew he wasn't. Which led them to recommend a lengthy sentence expecting the Judge to suspend a portion of it based on what he said, knowing that a judge can only suspend a jury's recommendation, not add anything to it.
Staying any longer in prison is only going to decrease my chances of being a productive citizen. I hope the Court finds it in the best interest of the public to resentenced me under the new sentencing statute for the reasons stated in this petition. Thank you!