Justice and free Fozilkhoja Arifkhojaev in Uzbekistan.
160
people have signed this petition.
Add your name now!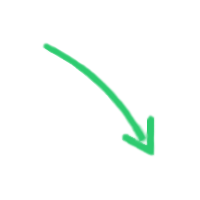 160

people

have signed.

Add your voice!
Maxine K.
signed just now
Adam B.
signed just now
In Uzbek:(in English scroll bellow).

Блоггер Фозилхўжа Орифхўжаевга адолат ва озод қилинишини сўраймиз. 2022 йил 26 январ куни Ўзбекистон судида судланувчи Фозилхўжа Орифхўжаевга нисбатан суд ҳукми ўқилди. Унга кўра, Фозилхўжа Орифхўжаев Жиноят кодексининг 244-1-моддаси (жамоат хавфсизлиги ва жамоат тартибига таҳдид соладиган материалларни тайёрлаш, сақлаш, тарқатиш ёки намойиш этиш) 3-қисми «г» бандида назарда тутилган жиноятни содир этганликда айбли деб топилиб, унга нисбатан 7 йил-у 6 ой муддатга озодликдан маҳрум қилиш жазоси тайинланди. Биз блоггер Орифхўжаевни айбланиши сиёсий мотивлар билан боғлиқ деб ҳисоблаймиз ва суд қароридан норозимиз. Мустақил бўлмаган Ўзбекистон судларига ишонмаймиз. БМТнинг Инсон ҳуқуқлари бўйича Олий комиссаридан Блоггер Орифхўжаевнинг ишига эътибор қаратишини, халқаро инсон ҳуқуқлари ташкилотларининг муносабат билдирилиши ва Орифхўжаевнинг иши ҳалқаро судда кўрилишини сўраймиз.
In English:
We ask justice for blogger Fozilkhoja Orifkhodjaev and release him. On January 26, 2022, a court in Uzbekistan sentenced Fozilkhoja Orifkhodjaev to 7.6 years of prison finding him guilty of committing a crime under Article 244-1 of the Criminal Code (preparation, storage, distribution or display of materials threatening public safety and public order) under Part 3 (g). We believe that the accusation of blogger Orifkhodjaev is politically motivated and we are dissatisfied with the court's decision. We do not trust the courts of Uzbekistan, which is not independent. We ask the UN High Commissioner for Human Rights, HRW, Amnesty International organisations to pay attention to the case of Blogger Orifkhodjaev, and franfer to see Orifkhodjaev's case in international court.