Just Say "NO" To The Parole of MY Murderer.
136
people have signed this petition.
Add your name now!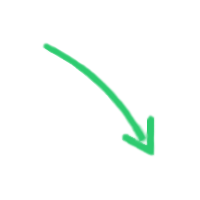 136

people

have signed.

Add your voice!
Maxine K.
signed just now
Adam B.
signed just now
4/14/2018

Alabama Board of Pardons & Paroles
In the matter of:
State of Alabama
VS

Barbara Box

AIS 00247000
Honorable Board,

We the undersigned family, friends, and concerned citizens, petition you to deny parole for the above named inmate that is set for a hearing on June 20, 2018.
Barbara Box viciously, with malice, with depravity, with intent to kill, without hesitation, without regard for human life, committed the calculated act of cold-blooded murder of Kenneth Wayne Box on August 5, 2003. This woman is also guilty of the term "over-kill" due to putting 4 bullets from a .38 handgun into Kenneth's back. Kenneth was napping on his sofa when the first shots were fired through the back of his sofa and fiber inside of the sofa was lodged in his body, being carried by the bullets. He felt pain leading up to taking his last breath, he was filled with fear, and he knew he was going to die. You see, although what was proven in the autopsy and forensics to be the fatal shot had already penetrated his body, he jumped up and ran for his life, in fear and in pain. During his run out the front door to get to his truck, she fired again and missed with that bullet going into the floor at the door, and another round went into his back as he was fleeing, falling dead on his sidewalk, almost making it to the safety of his truck. Ergo-all five rounds were fired. She showed NO mercy to our unarmed Kenneth who had bent over backwards to make Barbara happy and he was guilty of trying to make the unworkable relationship work.

To this very day, Barbara Box has been unrepentant, has not expressed any signs of moral or otherwise regret, nor has she even hinted at remorse for her evil act. Her intent to kill, points of entry, tangible evidence introduced, evidence in the forensics & autopsy reports, pride in herself expressed for her accomplishment with a self-pleasured sexual act in her jail cell being caught by the jailer the very night she committed this murder which was sworn testimony during the trial, the guilty of murder that was returned by the jury, and the LIFE sentence in PRISON, "real" prison, handed down by the Honorable Judge, were all proven and made a matter of record in a court of law two years after-the-fact.

Barbara would throw her head back and giggled as she and her attorneys passed our family's waiting area in the courthouse. She acted school-girl giddy for us to see. At the end of the trial the judge asked her if she had anything to say. For the first time since our family became acquainted with her, she was silent, although this was the time that any defendant with regrets or without an evil heart would have apologized to the victim's family. Not her. Even at the conclusion when the officers cuffed her and began escourting her out, she looked back into the courtroom with a silly smile and gave the cutest little wave. We weren't amused.

Barbara Box's later appeal citing ineffective counsel was seen for the hogwash it was. She had two hand-picked extremely experienced attorneys. One of her attorneys was a former judge and the other was a former District Attorney. We assure you, the State prison system or anyone it employs does not know her like we do. We hope and pray that this expert con-artist who has pulled the wool over many eyes, even hanging in there long enough with all the fake she has in her to somehow convince her way to be placed in the community work center in Birmingham back in the Fall of 2016, will not be granted the undeserved lienency by the professionals with the high degree of intellect and impressive backgrounds that you Board members hold. The over-crowded prisons in Alabama are a recognized fact. However, approximately 60% of the inmates at Tutwiller Prison where Barbara was incarcerated are non-violent offenders, thereby being more deserving of your consideration of a pardon or of parole.

Neither our family or the prosecuting authority were notified that Barbara was moved from Tutwiller to Birmingham. One member of Kenneth's immediate falimly discovered it months later while surfing the internet. We have all been stunned by this. You did not see the changes in our Mother's face when she went through every Mother's worst nightmare. You haven't seen all that Kenneth's two children and his grandchildren have experienced that they wanted their Daddy and Paw Paw to be by their side for the last 15 years. You have no idea how much we surviving siblings, in-laws, nieces, and nephews, have hurt over the man we adored and hailed as our hero, our Kenneth, being so callously robbed of us. Even Kenneth's children's Mother grieves and yearns for the love of her life, Kenneth Box. Barbara didn't care. She still doesn't. Please uphold the sentence of LIFE. We plead of you to not re-victimize us by ever releasing this convicted killer.

All these things rest in our hopes and prayers that you, the Board in whom the decision lies, cares for our great loss, the emptiness within us, the pain inflicted upon us by this senseless act by this depraved murderer, the Honorable Court's decision and sentencing, and the rule of law, for Barbara Box does not. We have family members who are as fear-stricken at the mere thought of Barbara Box setting one foot outside prison, just as Kenneth was while he was hopelessly running for his life. Kenneth served our nation with pride and was a decorated Veteran. He spent many years preserving the rights of all Americans. Yet, his own fundamental rights as an American citizen-the right to LIFE, LIBERTY, and the PERSUIT OF HAPPINESS-were infringed in the worst possible way, without mercy, by Barbara Box. Therefore, we PLEAD with you that parole be DENIED and that, as sentenced, Barbara Box will spend the remainder of her natural LIFE in PRISON.

I, Johnny G. Box, brother of the victim, also speaking for the undersigned of this petition, am thanking you for your time and consideration.

Johnny G. Box