Just Say "No" to Lawrence Summers
10
people have signed this petition.
Add your name now!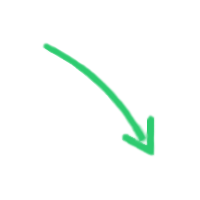 10

people

have signed.

Add your voice!
Maxine K.
signed just now
Adam B.
signed just now
Oppose and Reject Lawrence Summers 
for Chairman of the Federal Reserve!
President Obama is considering appointing Lawrence H. Summers to be Chairman of the Federal Reserve. This is outrageous. When Lawrence Summers was president of Harvard University, he insisted publicly that women don't progress in academia partly because they are inherently less intelligent than men.  
NYT
"In 2006, when [Summers] was still president of Harvard University, Summers gave a speech in which he suggested that women might be underrepresented in the sciences in part because of "variability of a male and female population" when it comes to "overall IQ, mathematical ability, [and] scientific ability." After a month of denunciations, he resigned from the presidency.
Summers was confronted by women on the Harvard faculty and his bigoted opinion became national news, but Summers refused to retract his assertion that women maybe just aren't as smart. 
If you believe in women's intelligence, please skip to the bottom and sign this petition against Lawrence Summers now, or continue reading: 
The New York Times reported Summers' opinion of women's intelligence and his determined refusal to disavow his earlier remarks: 
"The president of Harvard University, Lawrence H. Summers, who offended some women at an academic conference last week by suggesting that innate differences in sex may explain why fewer women succeed in science and math careers, stood by his comments yesterday but said he regretted if they were misunderstood. 




"I'm sorry for any misunderstanding but believe that raising questions, discussing multiple factors that may explain a difficult problem, and seeking to understand how they interrelate is vitally important," Dr. Summers said in an interview. 




Several women who participated in the conference said yesterday that they had been surprised or outraged by Dr. Summers's comments, and Denice D. Denton, the chancellor designate of the University of California, Santa Cruz, questioned Dr. Summers sharply during the conference, saying she needed to "speak truth to power." 




Nancy Hopkins, a professor of biology at the Massachusetts Institute of Technology who once led an investigation of sex discrimination there that led to changes in hiring and promotion, walked out midway through Dr. Summers's remarks.  NYT
The
NYT
reports that Summers has been at the center of an old boys' network that has held women back while pushing men forward.  This should come as no surprise to President Obama, after Summers' public comments against women's intelligence.
Since Summers believes women to be inherently less intelligent, and because he opposes women leaders' professional progress, he is NOT qualified for any position in which he should hire, promote and mentor women. He is NOT qualified to run the Federal Reserve because he cannot and will not treat women equally.   
Instead of rewarding Summers for his bigotry, President Obama should Just Say No to Lawrence Summers!  Reject the belief that women are inherently less intelligent than men.
Sponsor
Francis L. Holland, Esq.
Links