Just Say No to GMOs!
10
people have signed this petition.
Add your name now!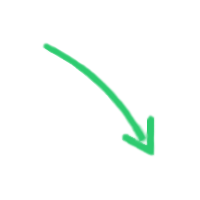 10

people

have signed.

Add your voice!
Maxine K.
signed just now
Adam B.
signed just now
This petition is going to the top grocery store chains in the state of Wisconsin. With our government NOT requiring GMO labeling, we the customer must make our local grocery stores aware that we do not support the government's decision to NOT label GMO products. Over 70% of foods in grocery stores contain GMOs. Why is that a bad thing you may ask yourself? Despite biotechnology industry promises, none of the GMO qualities currently available offer enhanced nutrition or any benefit to the consumer. In fact, there are a number of health related studies that connect GMOs to growing health concerns such as decreased nutritional value, antibiotic resistance, food allergies and increased toxicity in plants. More info on these studies can be found at: http://enhs.umn.edu/current/5103/gm/harmful.html.
<?xml:namespace prefix = o ns = "urn:schemas-microsoft-com:office:office" />
In another study, eyewitness reports showed that most animals given the choice between GMO and non- GMO crops preferred to eat the non GMO crops. Read more at: http://www.responsibletechnology.org/gmo-dangers/65-health-risks/1notes
There is a reason food suppliers do not support labeling GMO products and we have to ask ourselves WHY? If they aren't worried about GMO's effects, than there shouldn't be any issues labeling them! 65 other countries have made it law to require GMO products to be labeled, let's all band together and help make this part of the American way!
Please take just a few minutes to support this cause and tell food suppliers we want to know what is in our food! Please forward this petition to a minimum of 10 of your loved ones. Together we can fight and together we can prevail.