Juniata College Sustainability Petition
324
people have signed this petition.
Add your name now!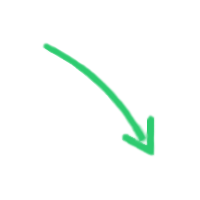 324

people

have signed.

Add your voice!
Maxine K.
signed just now
Adam B.
signed just now
Dear President Troha, Administration, and Trustees,
Climate Change is an ever-pressing issue and change needs to be enacted on a widespread scale. The Juniata College Community has the potential to reduce its contributions to Climate Change and act as a leader among colleges by moving toward a greener, more sustainability-oriented campus. We recognize that the endorsement of sustainability on the Strategic Plan is a marker of willingness to enact change on campus and hope to guide Juniata leadership in doing so. We as Juniatians and stewards of the environment request that the following action items be implemented on campus and in the creation of the newest five-year plan.
To ensure Juniata's accountability, metrics need to be put in place to measure our impact on the environment. The first of these would be through the measuring of effectively recycled materials. Secondly, we should be measuring food waste from Baker and how the waste is dealt with. Third, we should keep track of our water usage. Finally, Juniata must begin to measure its carbon output. We recommend an external review of our carbon usage through a third party organization, such as The Association for the Advancement of Sustainability in Higher Education. Juniata College must be transparent about these metrics, which should be easily accessible to everyone via the college's web page.
The tracking of Juniata College's environmental impacts will be a complicated and time consuming job. We highly recommend the creation of a Sustainability Office to effectively track and implement these changes.
The Juniata College Sustainability web page must be updated to the college's current sustainability initiatives. The webpage consists of outdated promises with no real plans on how to implement these goals, nor progress updates. We insist that Juniata's new sustainability goals and initiatives be easily accessible and updated regularly.
With the Earth's increasing temperature, there is a need for us to decrease our carbon footprint. One effective way to do this is to transition entirely to green energy. We insist that a coherent and achievable plan to transition Juniata to a green-energy based system be created and implemented fully by 2030. This plan would not include the purchasing of green energy or carbon footprint credits.
Transitioning to a greener, carbon-neutral Juniata will be expensive at first, but undoubtedly be cheaper in the long run. We advocate for the usage of Juniata's green fund to start our transition, with all the money we save going back into the fund once we have begun our green-energy transition.
Juniata can be a leader as an undergraduate institution promoting sustainability through the way we manage our money. We insist that the bank that the college uses does not invest money in oil or other environmentally damaging stock.
Every year, Juniata is changing. As Juniata changes various facets of campus, we insist that we use sustainability friendly resources and suppliers. For example, when purchasing items such as new furniture, we ask that Juniata do so through companies with adequate plans addressing how they will reduce their impact on the environment. By purchasing from companies that do not follow sustainable practices/support sustainability, we are complicit in not pushing for a change in our society, which is necessary if we are to fight climate change.
The disposal of waste is also an important factor in protecting our environment. We insist that Juniata negotiates a contract with our current recycling company that ensures a variety of plastics, glass containers, and metals be recycled properly. We also insist on a transition into a composting system. This could first be achieved by composting food scraps by the workers in Baker as well as off campus housing. A transition to wide-spread composting on campus could then be made.
We ask that more space on campus be dedicated to natural wildlife, such as through pollinator gardens, the creation of wildlife corridors, and more trees.
To promote a better understanding of climate change, we insist that climate change and environmental stewardship be implemented as an aspect of the First Year Composition and/or First Year Seminar curriculum. This will allow for productive conversations on how to address climate change within the Juniata community and society at large.
The Sustainability Committee and Student Government must play an active role in the creation of the new five-year plan. This committee is well versed in the challenges and potential solutions to Climate Change and can provide essential knowledge for how Juniata can do their part in the coming five years.
The Climate Crisis is a looming problem that the students of Juniata college will have to face in the near future. Juniata has the ability to take action to help mitigate this crisis and provide an example to other institutions. Large-scale change is inevitably hard, but we must take action now. Climate Change is real and will deeply impact the lives of our generation of college students, and we must do what we can as an institution to mitigate its effects.