Francisco "Jun" Aguilar For OWWA Board
219
signers.
Add your name now!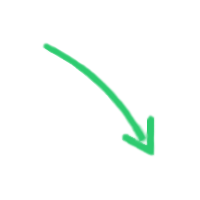 219

signers.

Almost there!

Add your voice!
Maxine K.
signed just now
Adam B.
signed just now
The Overseas Workers Welfare Administration is a Philippine government agency tasked with the care, protection and assistance of Overseas Filipino Workers. Its policies have a tremendous impact on the lives of millions of Filipinos working overseas and the families they leave behind. With the new Aquino administration, there is a need for a review of the OWWA, its failures and successes, adherence to the regulations and implementation of needed reforms. Part of this reform is the creation of a new OWWA Board. This petition is to request President Benigno "Noynoy" Aquino, to consider the appointment of Francisco "Jun" Aguilar to the Board of the OWWA.
Francisco "Jun" Aguilar had spent thirteen years in the Kingdom of Saudi Arabia as an Overseas Filipino Worker from 1985 to 1998. He worked at the King Abdulaziz Military Academy as a technical analyst and later moved to the National Industrialization Company. As an OFW, he was witness to the distressed situations of Filipino workers whom he assisted as best as he could. It was an experience that will influence his unwavering dedication to improve the lives of the Filipino workers.
Upon returning to the Philippines in 1998, he formed the Filipino Migrant Workers Group, a principled recruitment agency. This is the only agency that does not charge a placement fee from applicants. He also encouraged savings and investment programs for the Overseas Filipino Workers and their families for their retirement and re-integration. He volunteers numerous hours on social-civic-political advocacies.
Mr. Aguilar's experiences as a former Overseas Filipino Worker, a recruitment agency owner and as a humanitarian worker provide him with the appropriate know-how and mindset that will guide him as a progressive Board member. He can articulate on the perspectives of the workers, recruiters as well as clients and, therefore, effectively assist with the policy making of OWWA. With a proven track record of leadership, commitment and dedication to public service, he is the voice of the Overseas Filipino Workers.
We, therefore, request the newly elected Philippine President Benigno "Noynoy" Aquino and his administration to appoint Francisco "Jun" Aguilar on the board of OWWA because of his merits. More importantly, his guiding principles exemplify those of the current administration with its mantra of change.
Sponsor
Members of: PhilComDev; Worldwide Filipinos Alliance, Partidong Pangdaigdigang Pilipino, Overseas Filipinos Council, OFCInternational, Atikha, PhilJury, Global Filipinos, United OFW Philippines, FILEX, Guardians Magic Grp Intl.
Links
Entrepreneur helps fellow OFWs invest their earnings
By Emman Cena
Inquirer First Posted 12:06:00 08/08/2007
JUN AGUILAR MAY NOT BE CALLED a "successful OFW entrepreneur" by society's standards. He doesn't enjoy a lavish lifestyle or own a multitude of cars and extensive real estate properties.
But he could give some charities a run for their money.
For almost 12 years now, Aguilar has been touching and changing the lives of Filipino overseas workers and would-be workers alike.
At 47, the former technical analyst in Riyadh, Saudi Arabia, is actively running businesses in the country along with other Filipino expatriates who belong to the Filipino Migrant Workers Group or the FMW Group.
Since its inception in 1996, the FMW Group has been helping lots of overseas workers channel their earnings to worthy investment projects and business ventures in the country.
He is the chair and president of the FMW Group Holdings Inc., a business entity with four operating subsidiaries: FMW Lending Corporation, FMW Marketing Corporation, FMW Human Resources International, and Patriarca and Associates consulting firm.
Humble beginnings
Aguilar recalls the humble beginnings of the organization as one of its pioneers. The group started in the International Philippine School in Riyadh in 1996, he said, where fellow Filipino working professionals meet once in a while when picking up their children from school.
"It was then when we realized we had ample resources and talent to come up with something for the reintegration of fellow overseas expatriates," he says.
In 1998, he went back to the Philippines to fulfill what the group had envisioned and promised to do.
"When I came home, I saw the sad reality of OFWs who failed to invest their earnings in the country while some were in dire need to go abroad to augment their income. I thought the group could really help them out," he adds.
Coming home
Aside from the task delegated to him as one of the officers of the FMW Group, coming home was a pact never written but a promise to himself.
True enough, the vow was made true when he came home after 13 years of toiling in the desert. "It was a promise I held on to for years," Aguilar says. "I said I would never retire abroad. Successful or not, I will head home before I get to age 40.
"To me it's a benchmark. It's a time and age when I could assess what I have achieved. I'd go home no matter what, I swore," he adds.
And true enough, belonging to the FMW group enabled him to help and give a chance to his fellow expatriates and people dying to go abroad.
"I never dreamt of earning millions," he says. "I just need a modest living wherein I could send my kids to school, get a house, save up for the future and hopefully help out the needy."
As one of the high-ranking officers of the group, Aguilar says he's not charging the fees to applicants seeking their help. Through their recruitment arm, the FMW Human Resources Int'l., they have managed to deploy Filipino workers all over the world but mainly the Middle East.
"As long as I am sitting on this chair, I wouldn't want the applicants to shell out even a cent. I know how it is to be dirt poor whose only hope is to get a better life abroad," says the mechanical engineering graduate of Technological Institute of the Philippines.
It was in the same university where he taught before going abroad in 1985.
How Jun grew up
Aguilar says he had his share of life's difficulties while growing up as the youngest of six children to a carpenter and a puto vendor in Bulacan.
"I didn't actually want to work there, I know how it feels to be away from your family – more so, I was a newlywed then," he says. "But the promise of a better life was enticing, so I went."
At 25 in 1985, already a father to his first son, he was sent to Saudi to work at the King Abdulaziz Military Academy as technical analyst.
He later moved to the National Industrialization Company where he held various positions in the auditing, marketing, project management and procurement departments.
The FMW group has been very consistent, intact from day one till now. "We haven't got any problems at all," he says.
"Businesswise, our financial statement will prove that somehow we have earned out of the effort. The balance sheet is healthy. We do business, yes, but without compromising the welfare of the Filipino people."
Life in Quezon City
He's happily living in their Quezon City home with wife Jasmin and children, all of whom are in school.
Besides his position in the FMW Group, Aguilar is also president and CEO of the Overseas Filipinos Communications Solutions Inc. and managing director of Great Maritime Shipmanagement Inc.
In 2004, Aguilar joined in putting up Rockfinder Inc., a small-scale mining company in which he serves as first vice president. He's also the managing partner of The Aquazone Company engaged in water purification and distribution.
His wife tends to their water-refilling station in Quezon City.
And how does this busy guy spend his private time? He says he just stays home doing the household chores if not out with his family. "I developed this hobby of fixing all the appliances and whatnot. In fact, I brought home all my carpentry and electrical tools from Saudi."
Asked about his future plans, Aguilar says he's planning to finish his remaining MBA units at the De La Salle University Graduate School of Business. He would also want to go back to teaching, one of his passions.
(Jun Aguilar holds office at Suites 304-305 Parc House II Condominium, 21 Edsa, Gudalupe, Makati; tel. no.8824509, 881-7886; fax no. 882-1333/ 881-0643. E-mail him at fsaguilarjr@yahoo.com.)
Share on
Share this comment on...