Judith Miller and George Fielding III NEED TO BE RETURNED HOME...NOW! THANK YOU!
43
people have signed this petition.
Add your name now!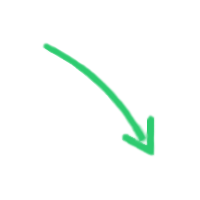 43

people

have signed.

Add your voice!
Maxine K.
signed just now
Adam B.
signed just now
Here is my (mom's) story,
I am a 28 year old woman and mother of four beautiful babies. I desperately need to get my story out about what is going on with my two oldest children Judith Miller (d.o.b.10/25/08) & George Fielding III (d.o.b.2/17/10). I lost them when a judge signed off on a temporary custody hearing granting custody to Cuyahoga County, OH CPS on Dec. 05, 2012 after the birth of my daughter Savanna, their baby sister on Dec. 04, 2012, I was still admitted I to the maternity ward. I was just 19 weeks along with our daughter and she had zero chance at survival being born so prematurely. My then husband had taken a purse and beat on me with it causing me to be knocked to the ground which is what the doctors believe caused my preterm delivery. My husband was sent to prison over it and I have been fighting with Satan himself for my children ever since. I took the parenting classes they told me I had to take, I have my certificate, so they say "I haven't learned anything from them". It took me awhile to find a good job and to get my own house I'll admit that but they didn't help me with either one over the years, ever, so they use that against me too. Judith's father, his fiancee and myself all three went to trial on July 30th, 2015, a Thursday. The trial lasted from 9am until about 6pm that evening, listening to testimony after testimony up on the stand. Yes, Judith's father stood there by my side willing to accept my Georgie into their lives along with Judith, if the judge would allow it. Thursday is our visit day and the caseworker had the audacity to come to us asking if we wanted to reschedule our visits with the kids, all being exhausted and her not wanting to supervise us until 7:30pm, we definitely kept our visit. While sitting there she really had the nerve to conversate with us, her words exactly "I'm so sorry, you guys are so cool, this is awkward and I feel really bad.. but it's all business nothing personal". The following weeks visit she admitted to us that that week after trial and our visit she went on to her mother's house to release her tension and emotions involved in our case over a cup of tea! Well we all waited four and a half excruciating months to find out the judge's decision and on Dec. 16, 2015 the paper came containing the judge's decision, which was to give CPS permanent custody of my two children. We had three perfectly capable, willing, loving and employed individuals all willing to work together for the greater good of these children, wasn't good enough. I had my son, Juhadd, their little brother on Dec. 28, 2015. CPS held a safety meeting on Dec. 31, 2015 and they made the decision to let him come home with me under supervision. What I don't understand is if I am a good enough mother to bring him home "under supervision" then why couldn't they let my oldest two come home where they belong with me and their family that loves them tremendously and be under supervision as well. Or why Judith's father and his finacee whom already have 5 amazingly well mannered, mild tempered children doing great in school already established in their household couldn't get them. We have put in an appeal to the court to try to have the decision reversed. They need to be home with us making memories with their baby brother during this critical time not waiting to be adopted all because I was a victim of domestic violence. Please help me get my story out there so I can put my family back together.
Here is Dads story.
Meet this family: Rabb (dad), Kristy (mom) and their children David (13yrs), Nathanyl (10yrs), Kylee (9yrs), Judith (7yrs), Kimberley (6yrs), George (5yrs) & Xaviour (2yrs). David, Nathanyl, Kylee, Kimberley & Xaviour all live safe and sound under Rabb and Kristy's roof/watch every night.The family's love extends even furthur cause Rabb has adult children and grandchildren that do not live under the same roof as their father & family and Kristy has 4 step daughter's very involved with their family's daily lives even after the divorce to their father. Xaviour is the piece that "glued" the entire clan together so to speak. Judith is Rabb's daughter who's biological mother lost temporary custody of her and her little brother George whom does not share the same father, Rabb, as Judith does, through some horrible domestic disputes caused by her ex husband, (who's currently in prison) which caused her to miscarry at just 19 weeks along loosing their daughter Savanna. CPS came in an snatched custody of the kids while their mother was still admitted into the hospital, suffering the loss of her newborn baby. However by the time Rabb & Kristy were made aware of the entire situation with custody of the kids the state had just attempted to change their temporary filing to permanent custody with the court that was September 2014 even though the mother had completed the parenting classes they reccommended for her. Mom needed to prove to them she could be "stable" in her home and paying her utilities, which she was struggling. However according to cps dad's (Rabb's) case plan was simply to be available to care for the child(ren) and access the situation. The family simply didn't have it in them to attempt to care for one child without the other (if they have the means necessary to do so) which they feel they do, the kids were blood related also and been through this ordeal together as it was. The parents figured since they had been together 4 1/2 years, have a 2 1/2 year old together and 4 other children already "stable" in their household (4bdrms with 9 different beds set up) all receiving honor roll awards, student of the month awards, going to the school spelling bee's and perfect attendance awards for the entire school year would have no issues transitioning those children, their children, into their home. From September 2014 until June when the kids let out for school they as a family had visits every Thursday evening with the kids. Once the kids were on summer break officially 2015 mom stayed home with majority kids and dad toted a couple children with him back and forth to visit. The family had a final court hearing come up July 30th 2015 where the state social worker still requested for permanent custody of these children having only been to see their home twice for maybe 15 minutes tops. The trial went on for almost 8 hours on a Thursday go figure (lol) so the family still had to rush to visit afterwards to spend time with the kids, while the "worker" questioned the family if they even still wanted to visit the kids that day working with limited timing afterwards. Well anyone that knows this family knows they have no vehicle, but they do make it where they need to be (rides, rta, ect) never has the worker offered the family any bus passes and never have they ever complained. Yet here they are a perfectly capable family that's willing to not only open their doors to the biological one, but both, in an effort to keep "family" together and the judge has sent them a paper dated December 16th 2015 that he's siding with the state and granting permanent custody to them. Which means these children will go up for a forced adoption and there will be absolutely no gaurentee that they will remain together. Now where does that make sense??? Anyhow we were informed the worker will be cutting off visitations in the next 3/4 weeks then ... No more!?!? The family plan on filing an appeal and can use any and all thoughts and prayers as this will be a very trying and telling time for them and all the children involved. They are ready for the battle an are not prepared to just give up and walk away so easily when there is absolutely no reason they ARE those children's family, a pretty freakin' awesome one too in my opinion.
Both sets of parents desperately need both of these babies home with them where they belong. Please Lord let justice prevail and the family be restored back in harmony with one another.