Judge Free Moms
121
people have signed this petition.
Add your name now!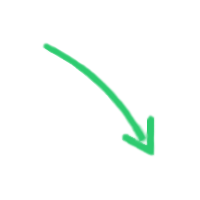 121

people

have signed.

Add your voice!
Maxine K.
signed just now
Adam B.
signed just now
DON'T JUDGE!
Moms are doing the best they can. We make tough decisions for our families on a daily basis. We are all different & have the best intentions for our kids. The problem is, people like to point out differences...and often in the most unfriendly of ways.

Moms are judged for everything imaginable. From the foods our kids eat to the schools they attend and everything in between. Some moms are judged for working outside of the home, while others are judged for staying home with their kids. Some are judged for having too many kids. Some get snarky comments for 'just having one'. Some are judged for being single. Some are judged for having a social life with their husbands. For every way you are judged as a mom...there is a mom out there who is judged for the opposite.
You get the picture. This is madness & we have to stop. We all feel judged in one way or another...and we all hate it! It hurts and we are tired of feeling this way. The decisions we make are OURS. The children we are raising are OURS.

By signing the Judge Free Mom pledge, you vow not to judge moms (this includes not being hard on yourself!) When you feel a 'judge' coming on – you will get yourself in check. When you hear other people talk about a mom and her choices – you will get them in check, switch the conversation or walk away. (Tough one, I know)
This also includes not judging others on social media. There are so many keyboard judges out there...and it is infuriating. Social media makes it so easy to throw stones. We will remove ourselves from posts and pages that are harmful and not constructive.
Let's fill conversations with encouragement and love. Moms are POWERFUL and together we can take judgment off the streets!
The stronger we are as moms, the stronger our kids become. We can raise children who are sure of themselves and proud of the decisions we are making for them as they grow.
It starts with us!