JUSTICE FOR ANITA; JUSTICE FOR ALL
57
people have signed this petition.
Add your name now!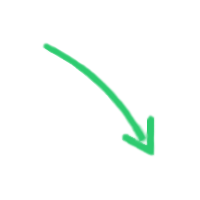 57

people

have signed.

Add your voice!
Maxine K.
signed just now
Adam B.
signed just now
Justice should be color-blind. When my daughter Anita Bernice Huff Cunningham was brutally murdered back in September 1984, her killer an African-American was given the minimum sentence of 20 years but did NOT serve but a portion of that sentence. Even when I plead to the judge to sentence him to 40 he refused. stating that they could not prove first-degree murder. It seems strange to me that my daughter's mutilated body was found in the trunk of the car he was driving, two states away from home with the man driving the vehicle which belonged to my child. My daughter was 16 years old.
Now in another case a sixteen year old murdered two little girls , Caucasian, and was given two life sentences. He is still serving time for those murders 47 years later. He has gone before the Parole Board here in Arizona countless times and each time is denied. Not based on whether he has been rehabilitated or made great strides while incarcerated. He acquired his GED, took college courses, learned artistry, to play a musical instrument, participated in programs to help direct younger inmates on how to turn their lives around. None of this makes any difference to the Board because at every hearing the sister of one of the victims shows up and it is very obvious that her reasons are strictly vindictive and she sways the board every time.
Now my question is this. Why are there two different laws concerning the death of a minor child? Was my child's death not important enough to our legal systemto warrant life in prison or even 40 years simplybecause she was black? Why was I never notified of parole hearings where I could have made my displeasure known and he not be released? Why was he released without them notifying me? I was in attendance at the last board hearing of the man convicted of murdering the two girls and to be honest with you all I heard was not what a board hearing should be like. I heard a "lynch mob" asking redundant questions to make the man look illiterate and stupid. I'm filing this petition because I want two grievous errors against two people based on racial bias and personal feelings. I pray to God Almighty that this reaches the right hands so this matter can be looked into and some reparation given for my child and a fair Parole Board hearing for the man still serving time who is now 63 years old and will likely die in prison if something is not done to give him a fair chance.