Single Father Harassed by CPS Constantly
25
people have signed this petition.
Add your name now!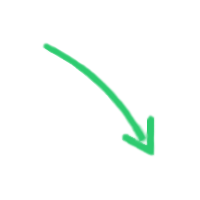 25

people

have signed.

Add your voice!
Maxine K.
signed just now
Adam B.
signed just now
In regards to The care that Joseph Mosack gives to his Autistic/Epileptic daughter, Ashley Mosack aged 17 (18 June 3rd 2010),those of us who sign this petition swear to the best of our knowledge, based on Pictures we have seen, videos we have seen, and Mr.Mosack's Obvious love and caring attitude for Ashley, that he is in no way A "bad","Neglectful", or "Abusive" Parent. Mr. Mosack has raised Ashley since her birth, mostly by himself. He currently( and has since 1997) has sole custody of Ashley. By signing this petition we do admit that while "some of us" may not know Joseph personally, we honestly believe that any and all allegations that are made against him by any Organization are false, misleading,or simply ridiculous. We also acknowledge we are signing this of our own free will and no "Threats" or "Promises of Money" were made in exchange for our signatures. Each person who signs this petition was asked to sign by Mr.. Mosack or a concerned friend or family member. We also are willing to be character witness as to Mr.. Mosack's good ethical qualities and morality both By the personal knowledge of Mr.Mosack and His reputation as Ashley's Father. As this is relevant if Mr.. Mosack's honesty or morality is an issue. We also would respectfully request that Mr.Mosack's history with CPS(Child Protective Services) be expunged, as any and all allegations were never held up and all Complaints against Mr.Mosack in regards to Ashley have been closed.If one had access to the records, one can see the allegations were not only absurdly outrageous but called in by individuals who may have been out to "Spite"( Malicious ill will prompting an urge to hurt or humiliate), Mr.Mosack. We feel that this is quite important due to the fact that in May of 2011 Mr.Mosack by Law, must go to court and file to be Ashley's Legal Guardian. We feel that with the LITERALLY close to 20 complaints filed against Mr.. Mosack since 2001, will only look bad on his ability to care for his daughter. Mr.. Mosack is constantly fighting allegations and being harassed by CPS and this is wrong. He has done nothing wrong and THAT FACT has been proven time and time again.
We also feel that the continuing harassment of Joseph, will in fact effect his gaining Legal guardianship of Ashley in June of 2011 when she turns 18.
Sponsor
Joe Mosack
Links