JOINT PETITION OF SOCIAL SCIENCE RESEARCHERS FROM THE WESTERN BALKANS
411
signers.
Add your name now!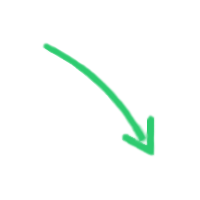 411

signers.

Almost there!

Add your voice!
Maxine K.
signed just now
Adam B.
signed just now
Over the past eight years, more than one thousand researchers from public and private research organisations in Albania, Bosnia and Herzegovina, Kosovo, Macedonia, Montenegro and Serbia have had the opportunity to receive the unique and invaluable support of the Regional Research Promotion Programme (RRPP) in the Western Balkans, www.rrpp-westernbalkans.net. The Programme, which was fully funded by the Swiss Agency for Development and Cooperation (SDC), made it possible for dozens of institutions and more than a thousand researchers to directly and indirectly benefit from this exceptionally successful and tailor-made initiative implemented by the University of Fribourg and their partner institutions in the Western Balkans. Unfortunately, this Programme will come to an end in December 2016 and no other substitute, either internationally- or locally-funded, is envisaged to fill the void this will create in the Western Balkans.
The RRPP has promoted social science research in the Western Balkans by offering a unique blend of support for regional research projects in order to build the researchers' capacities, increase their international visibility and connect them regionally and internationally with other scholars. The RRPP has been the only platform providing funding and other instruments for independent research at the regional level, while national funding in each of the beneficiary countries has been low or non-existent. More specifically, the Programme has offered:
Research grants – financial support to multi-country research projects with topics highly relevant to the region, by applying strong academic rigour and international assessment standards to the research project proposals;
Mentoring programme -- linking relevant experts from the top international universities to each successfully funded project, in order to advise young Western Balkan researchers and increase their capacities and international visibility;
Further development of researchers -- through regional training programmes conducted by international specialists in specific fields, such as research methods, academic writing and publishing, academic project management, etc.;
Support to networking at the regional and international level -- enabling researchers to achieve international recognition for their work and expand their possibilities for international mobility;
Public policy advocacy support – supporting the building of stronger links between researchers and policymaking, and training young scholars on how to effectively disseminate their research findings and results;
Support for preserving the invaluable databases – incorporating the large volume of datasets produced within the RRPP-funded projects. The data will be preserved by the "Data Centre Western Balkans" in line with the open-science strategies.
The RRPP was the only programme enabling regional cooperation and independent, high-quality interdisciplinary research in our countries. It responded to the majority of the Key Recommendations of the 2nd Joint Science Conference of the Western Balkans Process held in May 2016, way before the Berlin Process was conceived.
The evaluation of the Programme, conducted among its beneficiaries and presented at the Final Conference of the RRPP in Tirana on September 2 and 3, 2016, revealed that researchers received support in all aspects of the research life cycle. This has not been made possible by any other donor-funded programme. RRPP has provided substantial financial and other professional incentives for scholars, including returning researchers from abroad and young and female academics, to motivate them to stay and work in the Western Balkans, enabling a "brain circulation", and hence reducing the "brain-drain" among this important population critical for the future development of social science research and higher education capacity in the Western Balkans. In so doing the Programme underlined the importance of investing in research and development for the advancement of the region and its human capacities.
The Programme recognised the crucial place of social science research in offering support to the public policymaking process. It recognised that high-quality, policy-oriented and evidence-based research may increase public awareness, provide alternatives to solutions and improve the existing poor, ad hoc manner of policymaking in these EU-aspiring countries where transition processes are still underway.
The RRPP-funded researchers have prepared hundreds of scientific studies, technical reports and policy papers, which are all accessible online and frequently used not only as a reference for further scientific research, but also as the basis for policymaking in important areas, such as good governance, socio-economic development, decentralisation, anti-corruption, gender and social issues, migration, labour and employment, etc.
The RRPP has supported the establishment of thematic and interdisciplinary regional research networks, which are not only relevant to societal changes but also sorely needed to assist development in the respective countries, with a great potential to positively affect regional cooperation and development. However, these networks will need further support in order to grow, integrate internationally and become sustainable. Given the current situation in the Western Balkans, the tremendous weaknesses of state policies and attempts to change them without proper consulting mechanisms, as well as the parlous lack of funds for scientific research in the Western Balkans, these networks will face a severe lack of support that will seriously hinder their sustainability.
In addition, EU funding coming from programmes such as Horizon2020 are often notoriously difficult to obtain even for excellent institutions in Europe. The successor programme that is supposed to replace the RRPP – the SDC-funded PERFORM – has an entirely different focus. It focuses on changing national systems for supporting research within only two beneficiary countries (Serbia and Albania). This programme will not offer research grants or any other mentioned supporting instruments for researchers in the region. In particular, it will not provide larger regional research grant schemes for multi-country, interdisciplinary research studies.
Hence, we urge the international donor community, including the Swiss government, to renew this Programme or to establish a new one, building on the achievements of RRPP, providing vital and continued support to independent, relevant and excellent social science research in the region. We deem it necessary that the future implementer of such a programme should be an academic institution from Europe, which has a deep understanding of the state of social science research in the Western Balkans and the needs of the local researchers. More concretely, further support is needed in order to:
Transform the established and emerging regional research platforms into sound academic and professional associations that would conduct regional and internationally relevant research, further promote excellence, provide sound analyses to a variety of actors in order to enhance policymaking, integrate members into the European Research Area, and further network internationally.
Put excellence and proper consultation mechanisms at the centre while changing policies, programmes and practices that are dealing with social science research and which continue to be underdeveloped, underfunded and highly politicised;
Ensure the support for the upcoming generation of researchers remains in place, thus enabling them to grow and become excellent social science scholars
We urge the donor community to explore and provide another opportunity for regional research networks in the Western Balkans to develop further and beyond 2016. Rest assured that such a programme would find fertile soil and continue to contribute to the advancement of research quality and skills in the region. It would also encourage networking and catalyse connections with civil society and decision makers. Without such a programme, the Western Balkans could face an even larger "brain drain", which will eventually impoverish regional capacities and the region's prospects for sustainable development on the road to the European Union.