PARDON JOHN WHITE
221
signers.
Add your name now!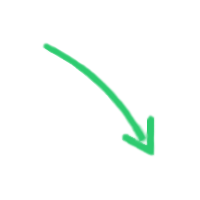 221

signers.

Almost there!

Add your voice!
Maxine K.
signed just now
Adam B.
signed just now
WE, the undersigned, hereby respectfully request, under Articles 55 and 56 of the U.N. Charter, the Universal Declaration of Human Rights, the International Covenant on Civil and Political Rights, the International Covenant on Economic, Social and Cultural Rights and the United States Constitution, if it applies to descendants of enslaved Africans in the United States, that Governor David Paterson of New York exercises his executive authority under Article 4 of the New York State Constitution to grant "reprieves, commutations and pardons" to pardon John White from a judgment of conviction dated March 19, 2008 in Suffolk County Court enumerating the crimes of manslaughter in the second degree and criminal possession of a weapon in the third degree.
This justifiable homicide is reminiscent of the lynching of Emmett Till in Money, MS on August 28, 1955. Mississippi was still enforcing its slave code. Thus, a white lynch mob was authorized to enter the home of Emmett Till's uncle without a warrant of any kind, seize Till without probable cause and deprive him of his life without any semblance of due process of law.
Similarly, a white lynch mob in Suffolk County, NY, on August 9, 2006, entered the premises of John White, without a warrant, to seize his son, Aaron, a teenager, without probable cause for allegedly making a "pass" at a 14 year-old white girl.
In derogation of Scott v. Sanford and the New York slave code, John White shot and killed one of the white marauders, Daniel Cicciaro, Jr., as was his right under the law of self-defense and to prevent another Emmett Till.
New York City, which gave aid and comfort to the Confederate States of America during the Civil War, and although situated, geographically, in the North, New York City is subject to the Voting Rights Act of 1965, because it still follows the teachings of Dred Scott. Under New York law, John White, as a person of African ancestry, is a "heathen".
Accordingly, an all-white jury in Suffolk County found White guilty of the aforementioned criminal counts and Judge Barbara Kahn, who had already given the jury the highly-explosive Allen charge, sentenced John White on March 19, 2008 to the "care and custody" of the New York Department of Correctional Services.
WHEREFORE, the petitioners herein, in order to stop a miscarriage of justice, respectfully request Gov. David Paterson to pardon John White forthwith and before December 31, 2010.
Sponsor
United African Movement www.reinstatealtonmaddox.com
Links