Exonerate Samoa Cabinet Minister Joachim "Joe" Keil
2014
people have signed this petition.
Add your name now!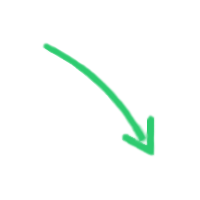 2014

people

have signed.

Add your voice!
Maxine K.
signed just now
Adam B.
signed just now
We, the undersigned urge The United States of America - Department of Homeland Security to release and exonerate the island nation of Samoa, Associate Cabinet Minister Joachim "Joe" Keil, for illegally arresting, detaining and charging him of illegally obtaining and entering on a US Passport. Dr. Nafanua Paul Cox wrote: Imagine that you are in a remote tropical island paradise, just settling in for a dream vacation. Suddenly local police burst into your room, handcuff you, and take you to a small jail cell. Your passport and personal papers are seized and not returned. Your pleas to contact your embassy or even consult with a local attorney are rejected. As a law-abiding citizen and visitor, who would you have to thank for this unsolicited and harsh treatment The U. S. Immigrations. That's right- U. S. Immigrations, because this is exactly what they did on September 9, 2008 to a high-ranking diplomat from the island nation of Samoa. Associate Cabinet Minister Hans Joachim Keil was in transit from a diplomatic mission to Brussels when he was seized and shackled in Branson, Missouri by immigrations agents and thrown into jail. His diplomatic passport and papers were seized and rifled through. He was released only after a week of vigorous protests from the Samoan Prime Minister. What terrible crime had Minister Keil committed to merit such mistreatment He had served a distinguished four-year term in the United States Air Force. As a U.S. citizen, Hans Joachim Keil longed to return to Samoa, the land of his forefathers, to help the impoverished islands develop. After arriving in Samoa, he was appointed Minister of Transportation and brought Samoan aviation into line with FAA regulations. And, while there, he authored Samoa's anti-terrorism legislation, in support of the United States. Armed agents seized Hans Joachim Keil because he carried both U. S. and Samoan passports. One must be fake, they thought. But the second he showed them his diplomatic passport, however, they should have stopped an already ill-considered arrest. The United States, you see, engineered and signed the Vienna Convention on International Relations. This provides free passage and protection from prosecution to all diplomats. We wrote this treaty to protect our diplomats, our citizens, and our interests throughout the world, even in hostile countries. Little Samoa, Tonga, Tahiti, Vanuatu, and dozens of other island nations now have to wonder why the powerful U.S. no longer respects their sovereignty and their diplomats. They thought that the USA was their friend, but now they wonder. You might ask yourself these questions too – next time you are illegally seized in a remote tropical paradise. Only U.S. immigrations, which seems to be creating their own foreign policy, knows the answer. Facts of Associate Cabinet Minister Joe Keil: 1) Associate Cabinet Minister Keil was illegally detained by US Immigrations. 2) He has absolute protection as a diplomat. 3) He was returning from a "David vs. Goliath " diplomatic mission to the European Union. 4) He stopped for one day in transit to visit Samoan citizens in Missouri 5) He is a dual national, and served four distinguished years in the US Air Force. 6) Immigrations stopped him from consulting the embassy, from seeing a lawyer, and arrested him in the most embarrassing manner possible 7) Samoa has been a long-term friend of USA, and Minister Keil authored the anti-terrorism legislation there to help support America. Many Supporters of Associate Cabinet Minister wrote: This is a classic case of American bullying "David vs. Goliath". Minister Keil's right as a diplomat should have been respected, but America views our Samoan island nation as so small that they can do anything they want. Would America be so enduring and patient if Samoa would detain, handcuff and shackle one of their members of Congress Regardless of the issue, Honourable Joe Keil's right as a Samoan diplomat should have been respected. Minister Keil is a special human being. One word to describe this amazing man is "philanthropy". He loves all mankind and gives with his heart where help is needed. He is a proud veteran of the US Air Force, and has marched each year in the ANZAC dawn parade, displaying his medals from serving proudly in the US Air Force. Whatever motivated these actions by Homeland Security in the USA. We've seen other US nationals and citizens enraged in regards to how they are treated in the USA. We've seen the Mexicans and other minorities walk the streets in peaceful march. But we've never seen Samoans or Polynesians for show their strength in marching anywhere on US soil to protest peacefully for anything. Let OUR voices be heard. To our brothers whom are in the NFL , to those whom are in Hollywood, to the many who are serving in Government and other public officers...this is where we need to show our support and loyalty to our Samoan people, or in this case an individual who is in need of your public support. The people in our homeland Samoa are doing the same and protesting the US Department of Homeland Security. Only Time will exonerate and clear the name of Associate Cabinet Minister Hans Joachim Keil. His services to Samoa and America are well known in both countries. The list of his accomplishments and success in business and politics is lengthy and impressive. This unsavory incident will eventually pass and life for the Hon. Minister will, in time, settle. We call on the people of Samoa all around the world for their support, and sign this online petition to exonerate Associate Cabinet Minister Joachim "Joe" Keil and to clear his name! Faafetai tele lava.
Sponsor
This petition is sponsored by the Family and Friends of Associate Cabinet Minister Hans Joachim "Joe" Keil.