STOP JISPA DAM
117
signers.
Add your name now!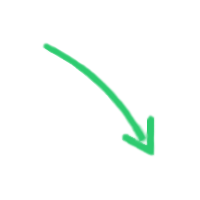 117

signers.

Almost there!

Add your voice!
Maxine K.
signed just now
Adam B.
signed just now
To,
The Governor,
Himachal Pradesh
Shimla 175101
Your Excellency,
Jispa Dam is proposed to be builtat village Jispaon Bhaga river at an altitude of 10,800 ft above sea level in Lahoul-Spiti district of Himachal Pradesh, India. The proposed height of dam is 200 meter and the estimated submergence area spreads in an area of 8 km X 1.5 km. The dam is going to submerge more than 10 villages settled along the river Bhaga and its tributaries. The dam will cause adverse impact on the life and livelihoods of all the villagers.
The Dam Site in Winter
This is the place where the Jispa Dam would be built to store 0.6 millionhectare foot of water.Photo Source: Vinod Dogra, Photo Album, Facebook. http://www.facebook.com/profile.php?id=100000699093115
The Dam Site in Summer
Water will be stored behind this wall. Photo Source: Padma Thinley, Photo Album, Facebook.http://www.facebook.com/padmathinley07
Moreover, the area falls on an ecologically and geologically sensitive area of the Himalayan cold desert belt and in highly seismic zone. Buildingreservoir of this sizecould trigger earthquakes that will prove detrimental to the integrity of dam structure. The land that is going to be submerged has been supporting the livelihoods of more than ten villages. This project is going to submerge agricultural land, grazing areas, forest cover and cause immense damage to the rich alpine biodiversity which is unique to this area.
Besides, this area is geographically similar to Ladakh region and is already facing facing repercussions of climate change. As has recently been seen in Ladakh region where sudden cloudburst caused major disaster. In a similar situation this massive 200 meters high storage structure in this fragile area can bring havoc to downstream areas.
The proposeddiversion tunnel of several kilometer long to take water from Jispa to the power station will disturb natural over and underground watercourses from where several villagers downstream draw essential water for irrigation and drinking. It has been observed in Kinnour and Kullu that similar tunneling process dried up water sources essential for sustaining their livelihoods.
Further, the dam site falls in one of the tribal belts of HP. Therefore,under the PESA Act, 1996 and Forest Right Act, 2006the choice of development options rests with the community.
The Dam site also borders China and Pakistan thereby it is strategically very sensitive. Displacing inhabitants from such strategic areas would invite uncalled security threat. Further, the Bhaga river which is a tributary of Chenab, whose water usage is governed under Indus Waters Treaty, 1960 with Pakistan. By building this dam would create unnecessary conflict with Pakistan on water sharing issues.
Furthermore, the Shukla Committee constituted by HP High Court on Hydro projects has recommended that hydro projects coming up above 7000ft (above treeline) should not be built. Therefore, the Jispa dam which is proposed to be built at an altitude of 10,800ft in an ecologically and geologically fragile zone goes against the committee's recommendations.
Finally, displacement of villagers which will have negative fallouts on unique socio-cultural fabric that enabled this community to thrive under harsh geographical conditions.
In light of above mentioned facts, we request concerned agencies to abandon the project looking at its huge environmental and socio-economic fallouts at the earliest.
Links